Zoom the image with the mouse
CZUR ET Scanner
*Use Case & Speed: ET series is the professional scanner with a scanning speed of 1.5s/page. You can easily scan a 300 page book within 10 min, which is 10 times faster than traditional scanner. Perfect choice if the things you need to scan are mostly books. 
*Patented Book Curve Flattening Technology: Removes the curvature of books in CZUR's software. No need to flatten the page curves by hand.
* Auto-Detect Page Turn and Auto Scan: Intelligent software auto-detects page turn and can trigger scan automatically for effortless scanning.The convenient foot pedal can also be used to trigger scanning, while it frees your hands.
*Lifetime Free OCR Software: OCR supports 180+ languages. It converts your scanned documents to editable Word/PDF/Excel/TIFF or JPG.
 *Supplementary Lightning: 2 High-Quality supplementary lights are added to ET18 Pro, making it possible to scan glossy papers (recommend to turn off the overhead light, only use side lights)
Please scroll to the bottom of the page for the most detailed spec info
| | | |
| --- | --- | --- |
| | ET 16 Plus | ET 18 Pro |
| Scannable Items | Docs, Books, Photos, Certificates | Same as ET16 Plus |
| Sensor | HD CMOS lens | Same as ET16 Plus |
| Output Format | JPG, PDF, Word, Excel, TIFF | Same as ET16 Plus |
| Pixels | 16 Megapixels | 18 Megapixels |
| Resolution | 4608*3456 | 4896*3672 |
| DPI (by default) | 250 | 275 |
| Scanning Range | Max 480x360 mm | Same as ET16 Plus |
| Scanning Speed | 1.5 sec/page | Same as ET16 Plus |
| Color Bit Depth | 24 bits | Same as ET16 Plus |
We will choose the fastest shipping method available based on the time of purchase. However, due to Covid-19, shipping times are often changing and thus we cannot provide an exact shipping schedule, below is an estimated time frame for shipping. All your orders will come with a tracking code.
US - Arrives 3-7 days
Canada - Arrives 7-15 days
European countries - Arrives 3-7 days
Asian countries - Arrives 7-15 days
Amazing Product
I was looking for a smart scanner for a while, and found CZUR Scanner ET16 finally. That's an amazing product and totally meet my need. First, the package is good. There are 2 big boxes to protect the product, so you don't need to concern about receiving the defective item. Second, it's light and easy to use. Once you open the box, just plug in and experience it! Simple but professional! Third, I like the appearance. It looks like a lamp, even nicer than my old lamp, because it has a TFT screen. Also the Scanner has the similar function as lamp. Finally, the functions here are wonderful. It can erase the fingerprint and flatten the book curve automatically. I just need to turn the page and press the scan button or tread the pedal, personally I like the pedal, which is sooo convenient. Fantastic! Also, the OCR function is cool, which can recognize many languages and switch to PDF version fast. The most thing l like is wifi stored function. I can scan the book and store on the CZUR app automatically, which is very easy carry and read.
Anyway, I still exploring this scanner, which has more functions to try. But I can say it must be the best choice for you if you are looking for a smart Scanner. Like it:)
Wow. I love this thing!
As a PhD student, it's immensely helpful to digitize a book as a searchable PDF. It helps me find keywords quickly for faster research. That's the primary reason I bought the CZUR ET 16 Plus (mine has the side-lights). I've been using the big expensive fast scanners in the library, and they're great. But the CZUR is even faster, and its auto-correct function (straightening and flattening the image and eliminating 'thumbprints') is way better.
I just scanned a 180-page book in 10 minutes. The process of converting the pages to searchable PDF (which the software does on its own) took another 6 minutes. I wasn't rushing ... just taking my time.
For my purposes, this book scanner was an excellent purchase. If you have other purposes, your experience may be different. But I love this purchase; it was well worth the price.
I should note that the packaging is first class--blew me away. The manufacturer has clearly gone to great effort to create a first-class product in packaging, materials, construction, instructions, and software.
If I had to mention a weakness, I'd point to the side-light. It works great, but its connection to the main stem is not secure. If you bump the unit in the wrong direction, the side-light could easily fall out. From a manufacturing design standpoint, this could be easily fixed in future revisions of the product.
Really great scanner
I don't normally write reviews, but this product warrants positive feedback. It is simply one of the coolest things I have purchased online in the last few years. It totally works as advertised. I have read some of the negative reviews and I am not sure what those folks are doing that caused their respective problems. The packaging is great and the setup took me like 5 minutes (really that fast). I am using Windows 7 for this device so that may be something to pay attention too. I installed the software directly from the company's website rather than whatever was in the box. It all seems pretty simple to follow the quick setup guide and get started. For my purposes, I want a document/book scanner versus a picture scanner or something else that doesn't really seem to fit the design concept of this product. It's basically an overhead camera that takes pictures of whatever you lay down in front of it.
As far as how well the product works. I scanned 7 books today in less than 4 hours. For example (I timed it because I was blown away with the speed) I scanned a 194 page book in 22 minutes. What makes this device fast is that it scans first and then after you are done with the book, you can decide to OCR to pdf or word... or just keep the images. The ocr process obviously adds some time to the overall project time, but I'd say that book was completely saved in a word file within another 10 minutes. I also used the autoscan feature and it was perfect as well. With autoscan, I did a 300 page book and the software was intuitive enough to know when I had finally turned the page and got everything ready for the next scan/picture.
So at this point, I'd say this is a great product and great experience. If anything changes I'll update my review.
Nice scanner with great customer support!
I am quite impressed with this scanner. I travel to another location half of the year and have to take my belongings with me so no room for books. I have a number of reference books that I frequently use which are not available in ebook form so they haven't been able to come along. This scanner is solving the problem. Customer support is really excellent. As another reviewer has stated, it does not scan glossy or semi-glossy pages without a reflective distortion but they are working on a fix for this and offered me free alternative lighting for those types of pages. I also received a response to a question in less than a day. The manual that comes with it, is pretty lean so I highly recommend that you watch their video before scanning the first time. You can find it on their website in the support section or by using a link in the software. The video walks you through most of the steps needed. The scanner is very well packaged and comes with both a foot pedal and a touch button. The pedal works great when scanning books since you will need both hands. There is a learning curve with books so pick a small book or manual initially to practice. It took me a couple of times to get positioning and the finger cots usage correct, but now my results are good. One thing not mentioned in the manual: If you make a bad scan of a page, click on it on the right side of the screen that shows a list of all of your current scans. A menu will appear below the name of that page. Click on "Re" which is short for rescan. You can then rescan the page and it will automatically replace the original image. This is also where you can delete the page by clicking "del" or insert another page by clicking "ins". I did find that no matter how careful I am with thumb cot placement when I'm scanning a 500 page book with a stiff spine which I've broken, pages will scan at an angle. There are options for correcting the pages but it requires editing each page. A bit tedious, but the end result is very nice so for me, it's well worth it. I used to have a flat bed book scanner which required laying each page of the book at the edge of the scanner. Compared to that, this scanner is amazing and very fast. I have scanned about 1500 pages so far and the program has never crashed. I haven't used the WIFI service and probably won't. I'm happy with using USB to laptop for scanning. There has been a recent firmware update which I needed to apply before using the program and there was a software update in mid-December which may have corrected some of it's previously reported issues. All in all, I am very pleased with my purchase.
Love it
This double-side scanner is excellent, so is the customer service. All the questions have been solved with their help. You can also watch the videos on YouTube and CZUR website, giving a very good native English speaking about the features of CZUR software.
First time I used the ET16, I was surprised that a scanner can be such a convenient tool to scan books by just turning the pages. It scans them so fast and even hasn't missed a single one. Completely scanning over 2000 pages in less than an hour made me cry.
I have hundreds of books in need of scan, and functions of flatten curves, finger removal are smart and can process automatically. What's more, it can easily turn the image format into word file which can be edited with OCR feature.
Well, during the scanning, I also realized that the scanner still has problem that the reflect of light will affect the image quality when scanning glossy papers or glaring magazine. But two LED lights in the packaging box are good help to solve it (Bravo!)
I can see they are still working on the software and hardware to improve user experience. All in all, I highly recommend this scanner to everyone who need to scan a lot of papers.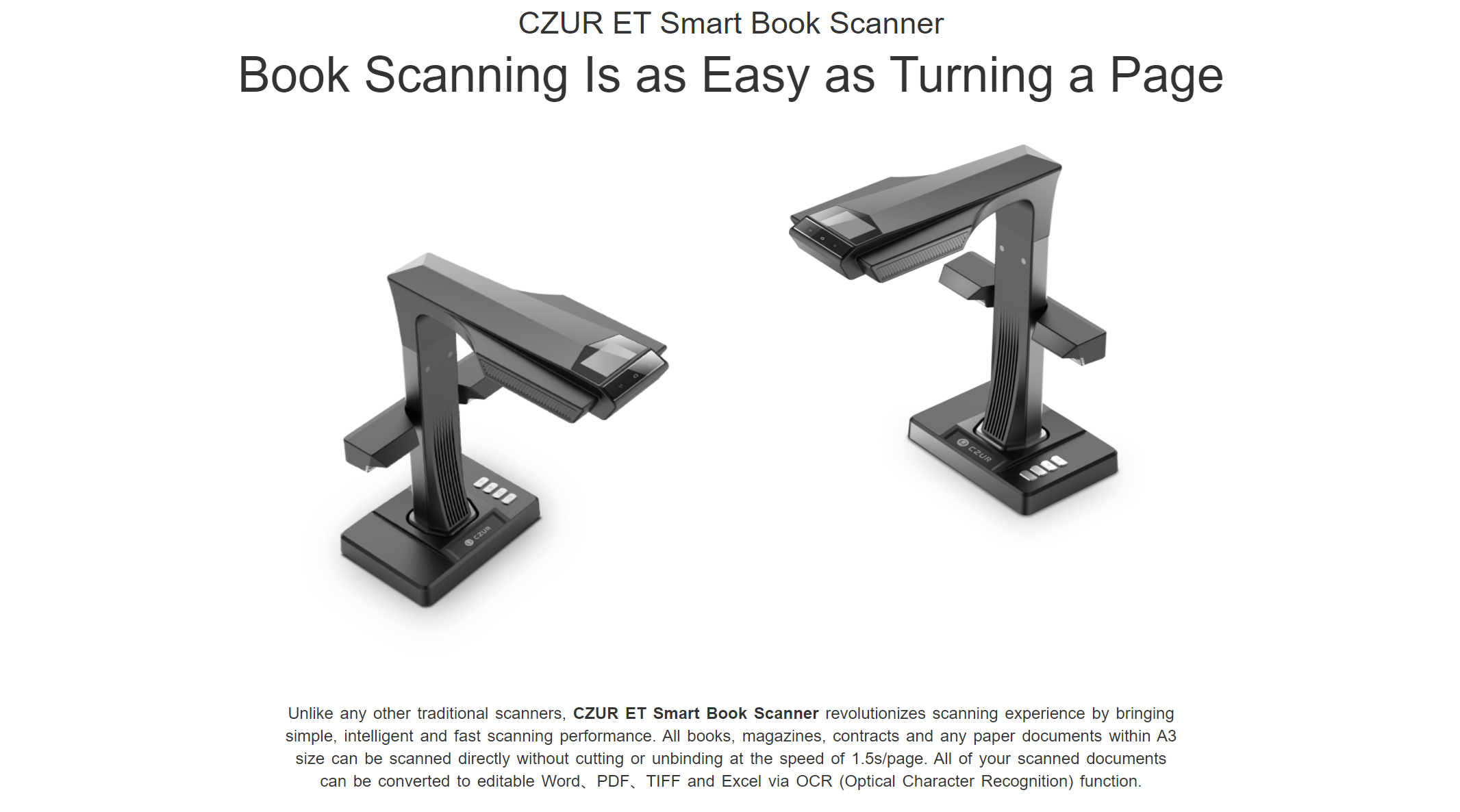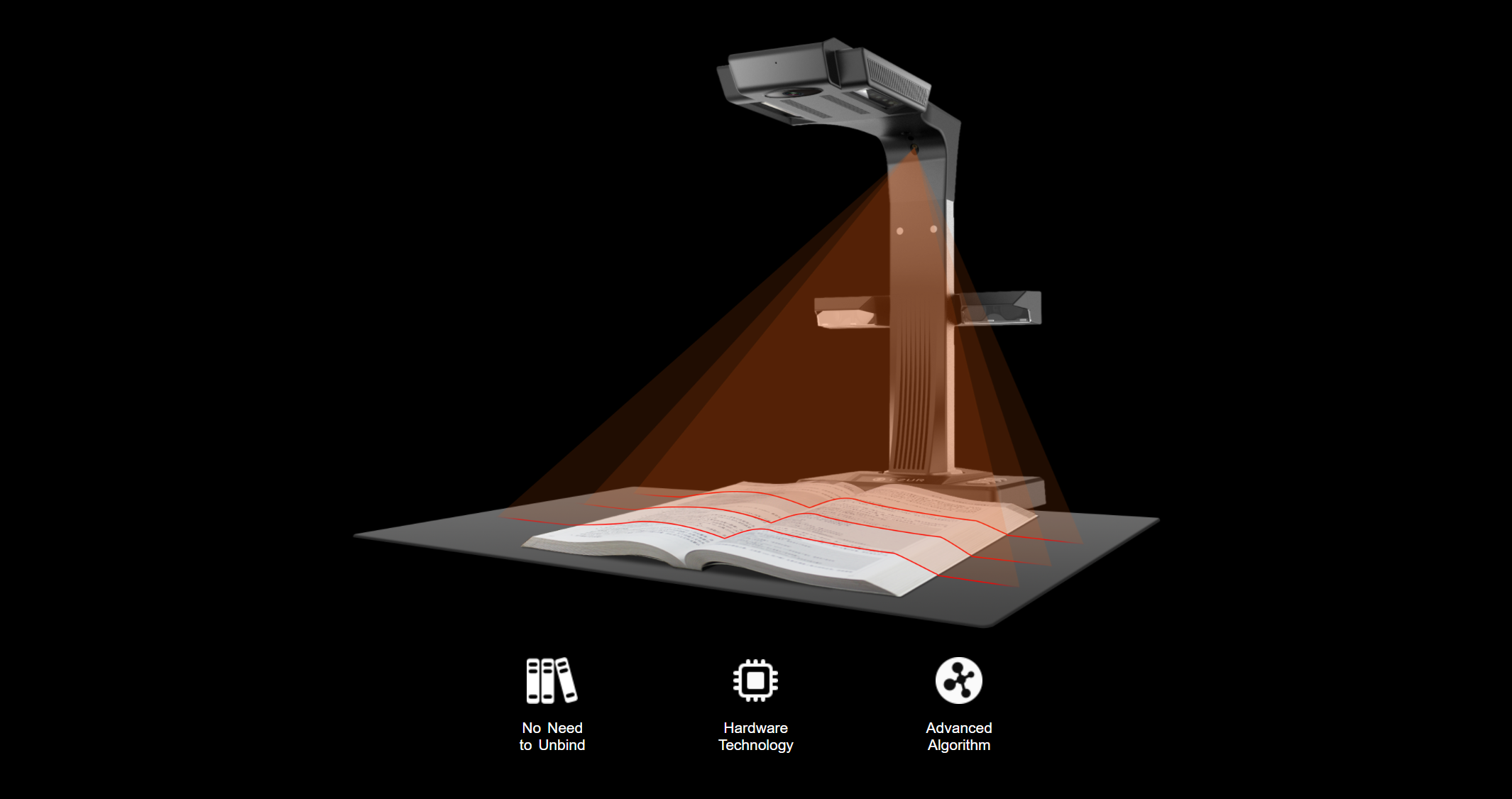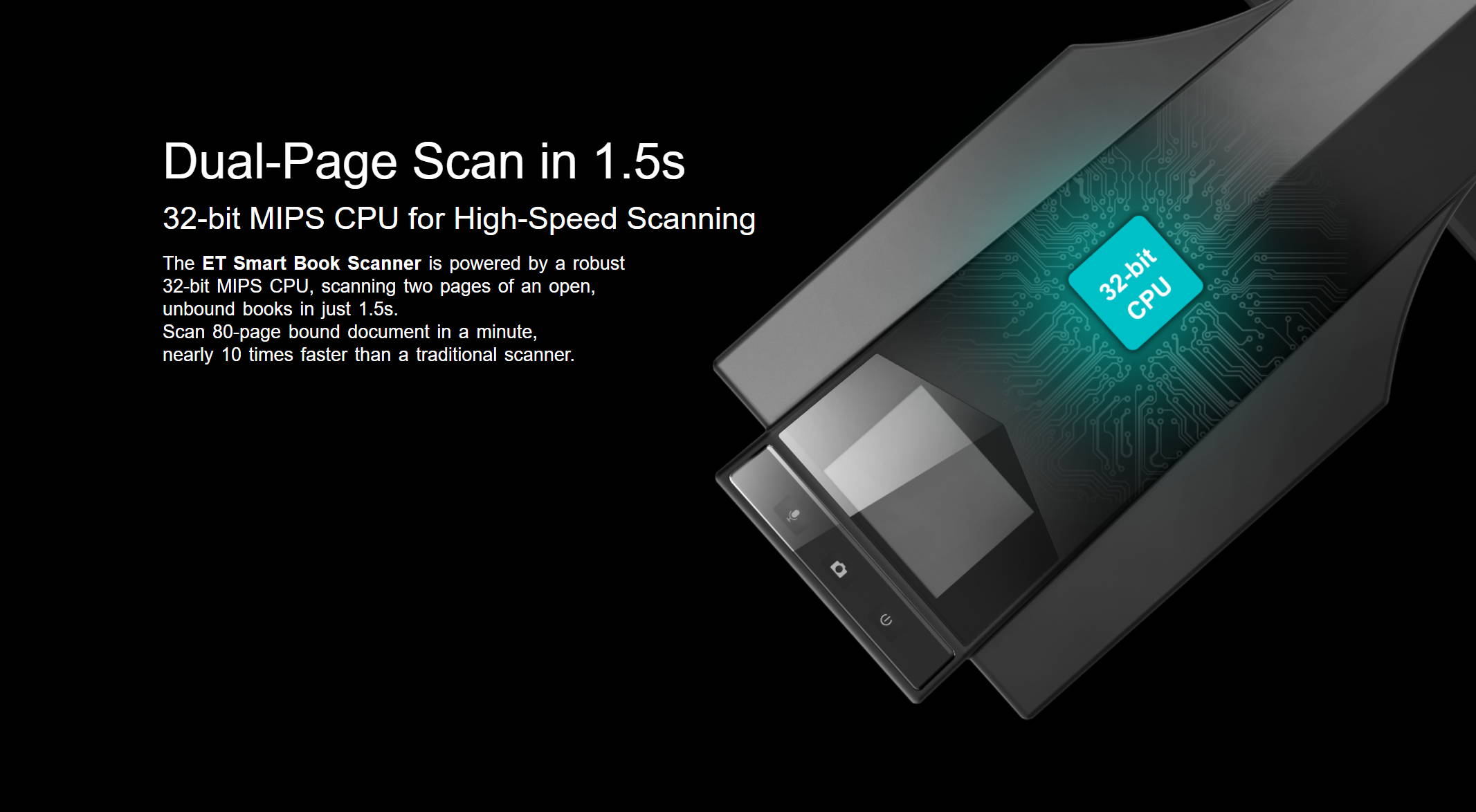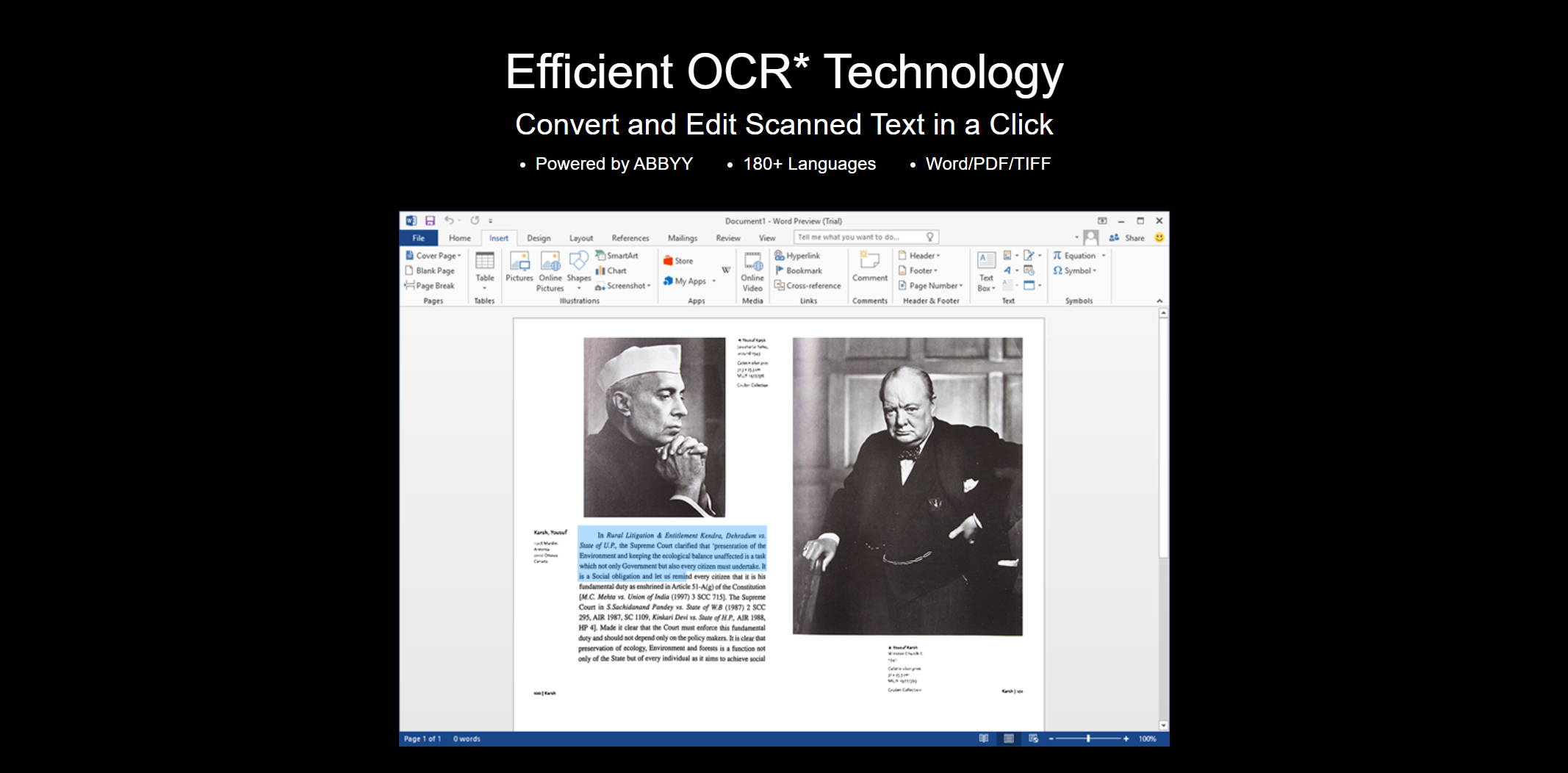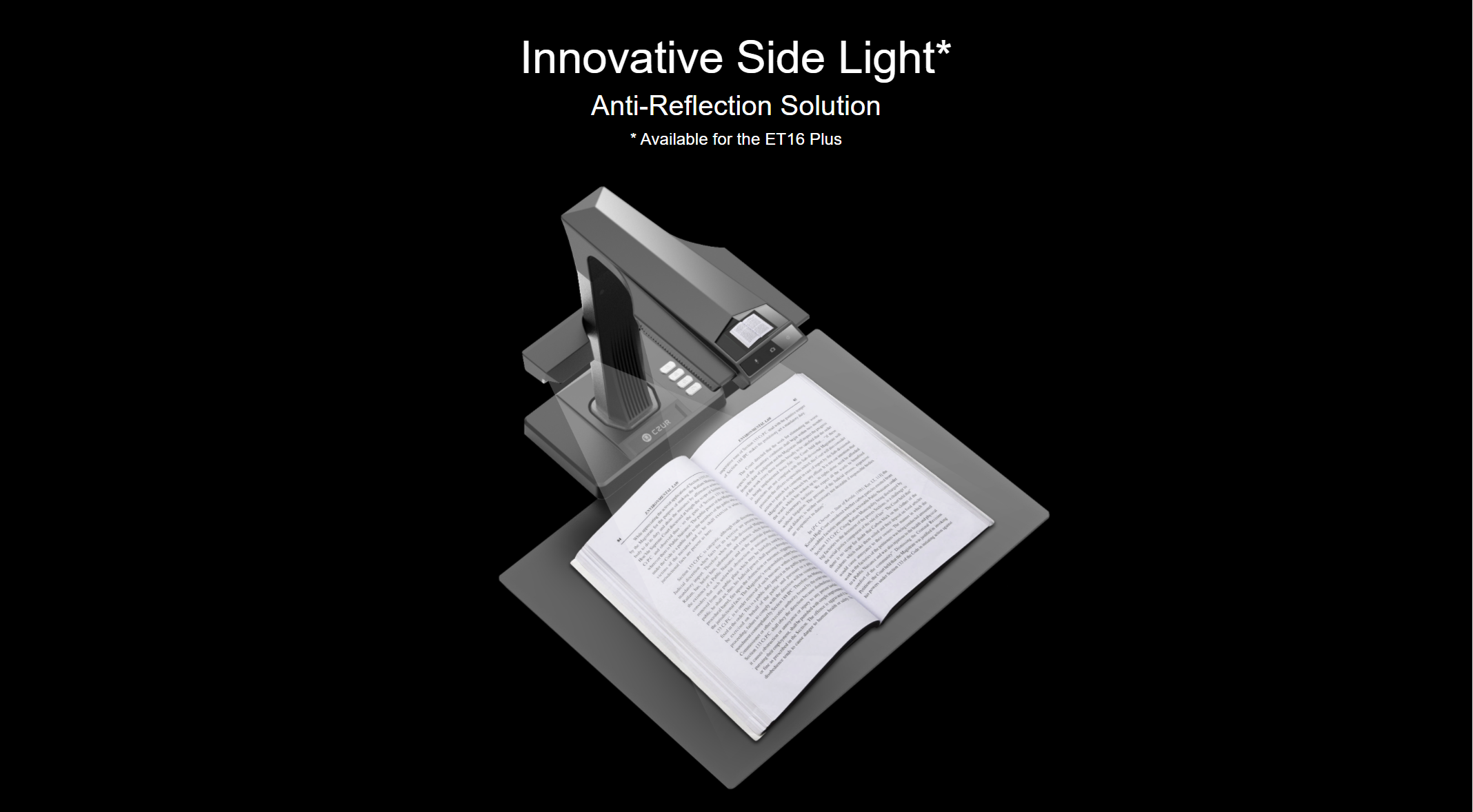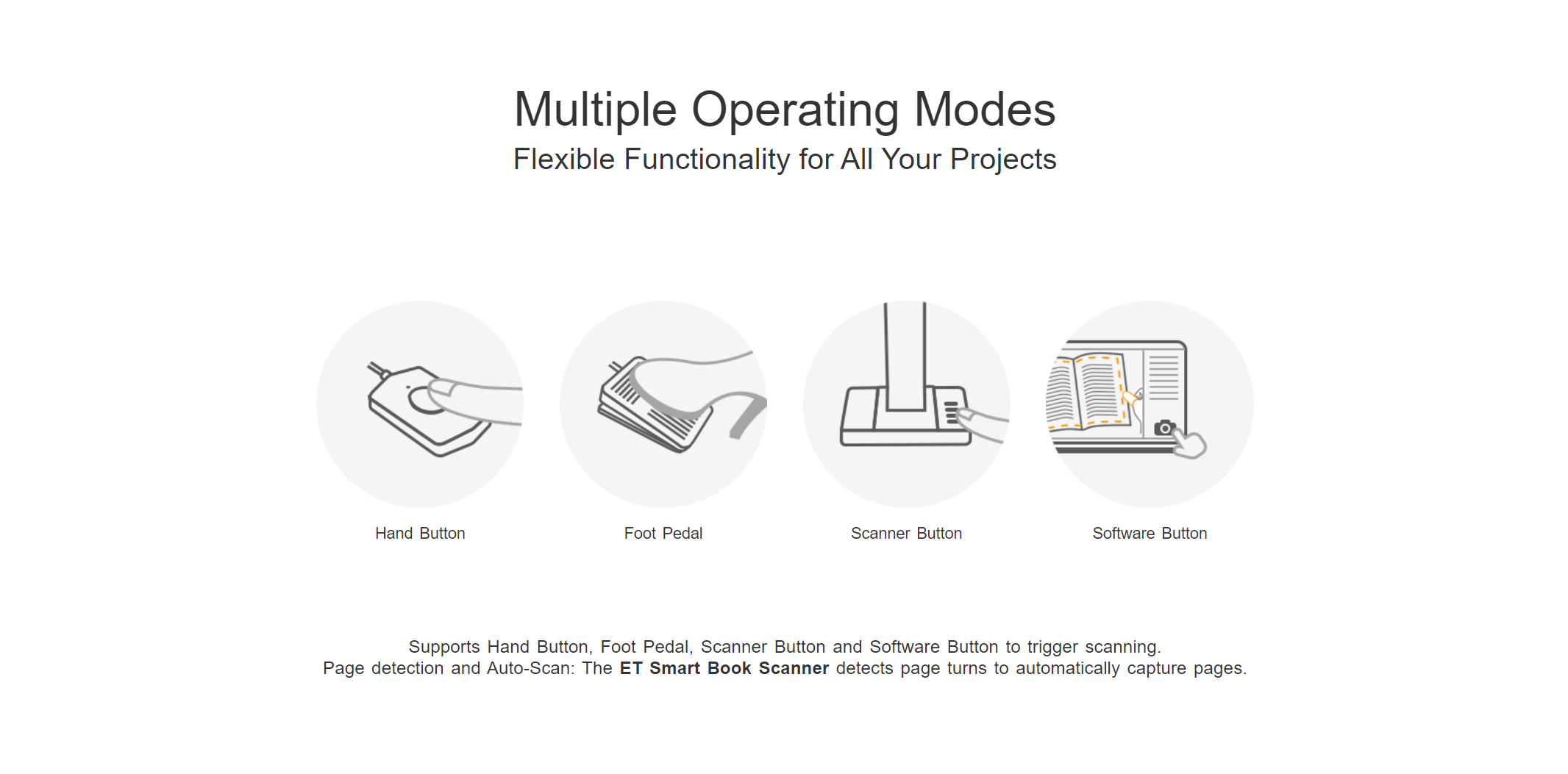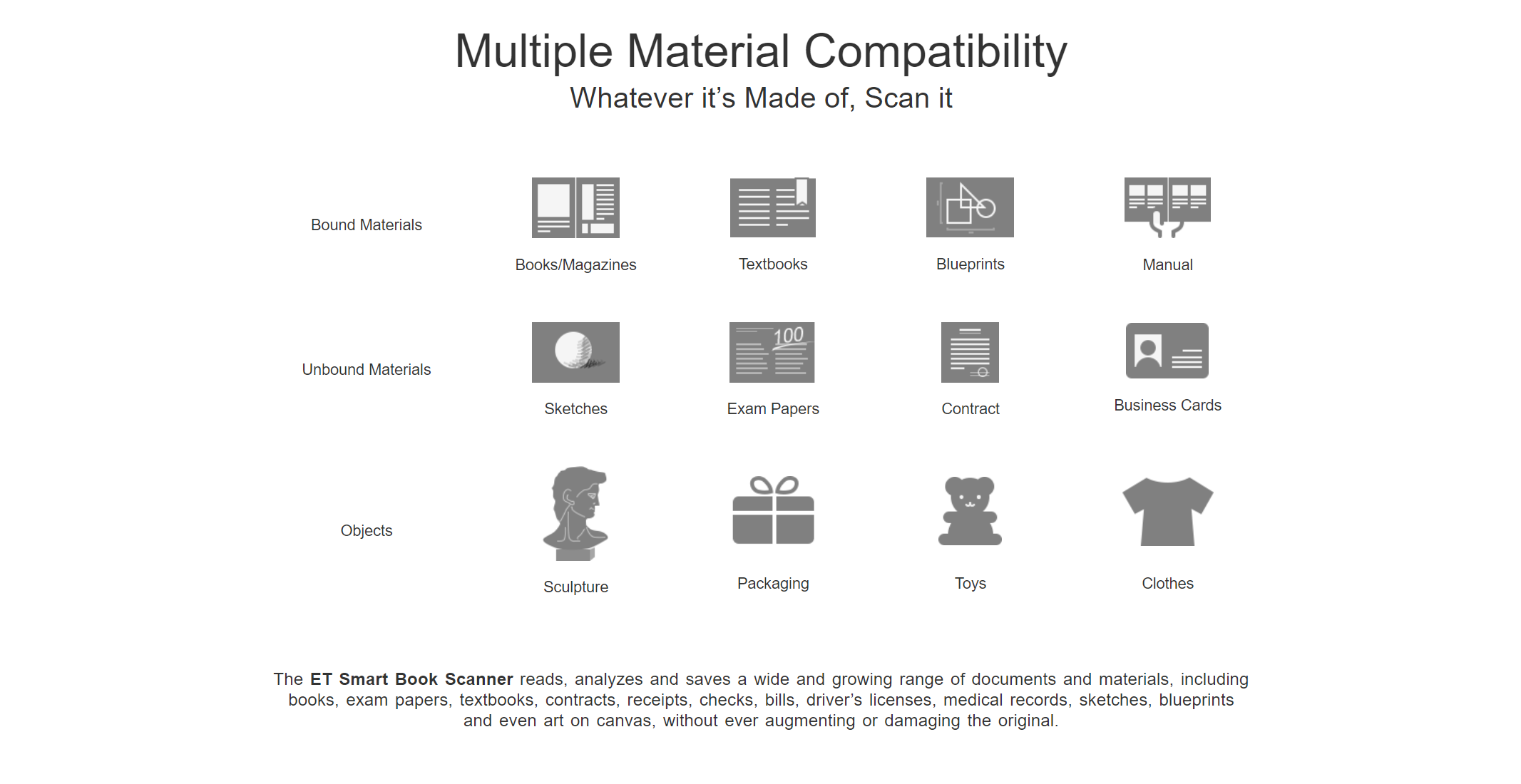 Being able to capture movements under camera, the CZUR ET Smart Book Scanner can
easily generate video from real-time operations as well as presentations for saving and sharing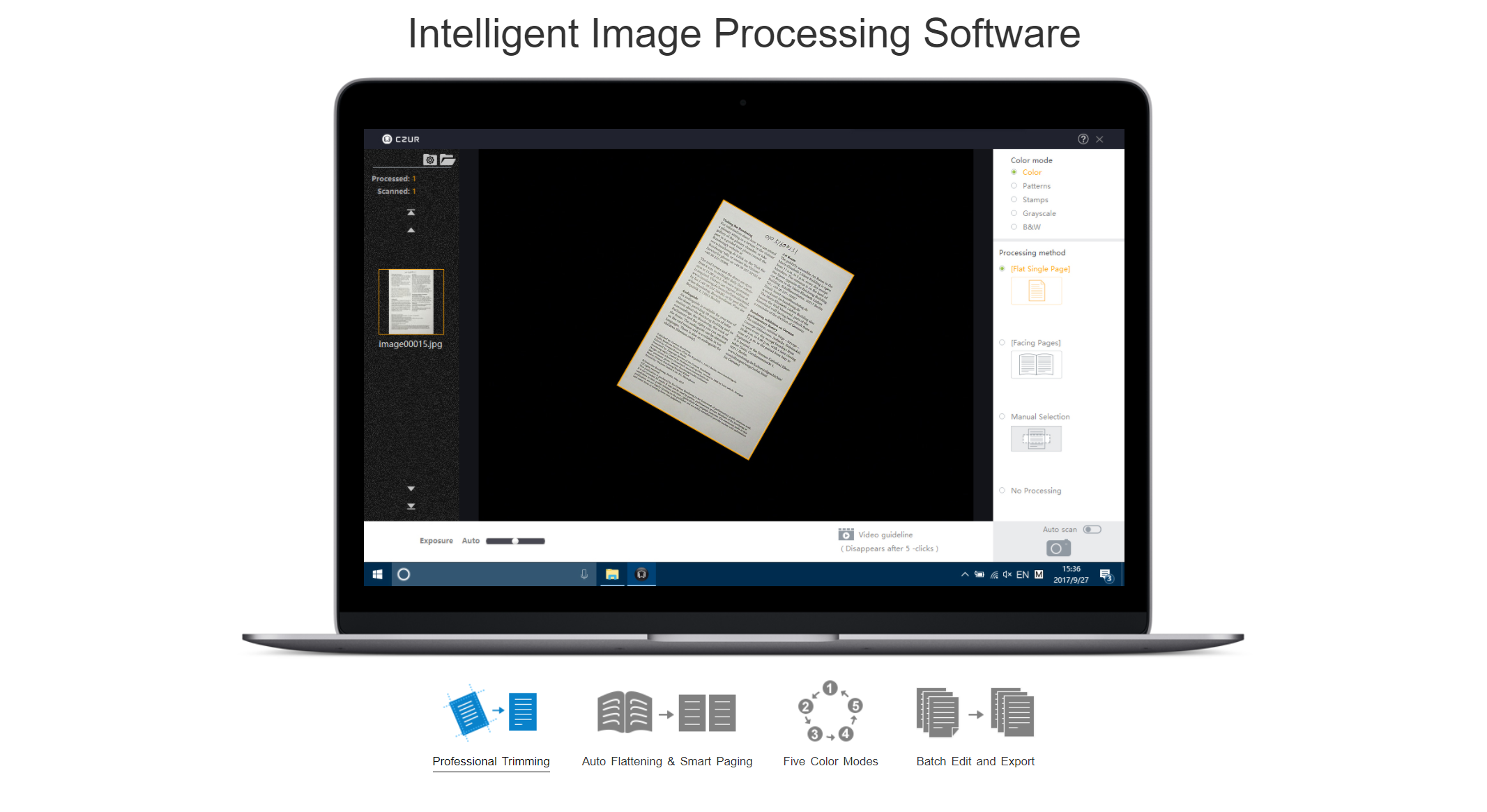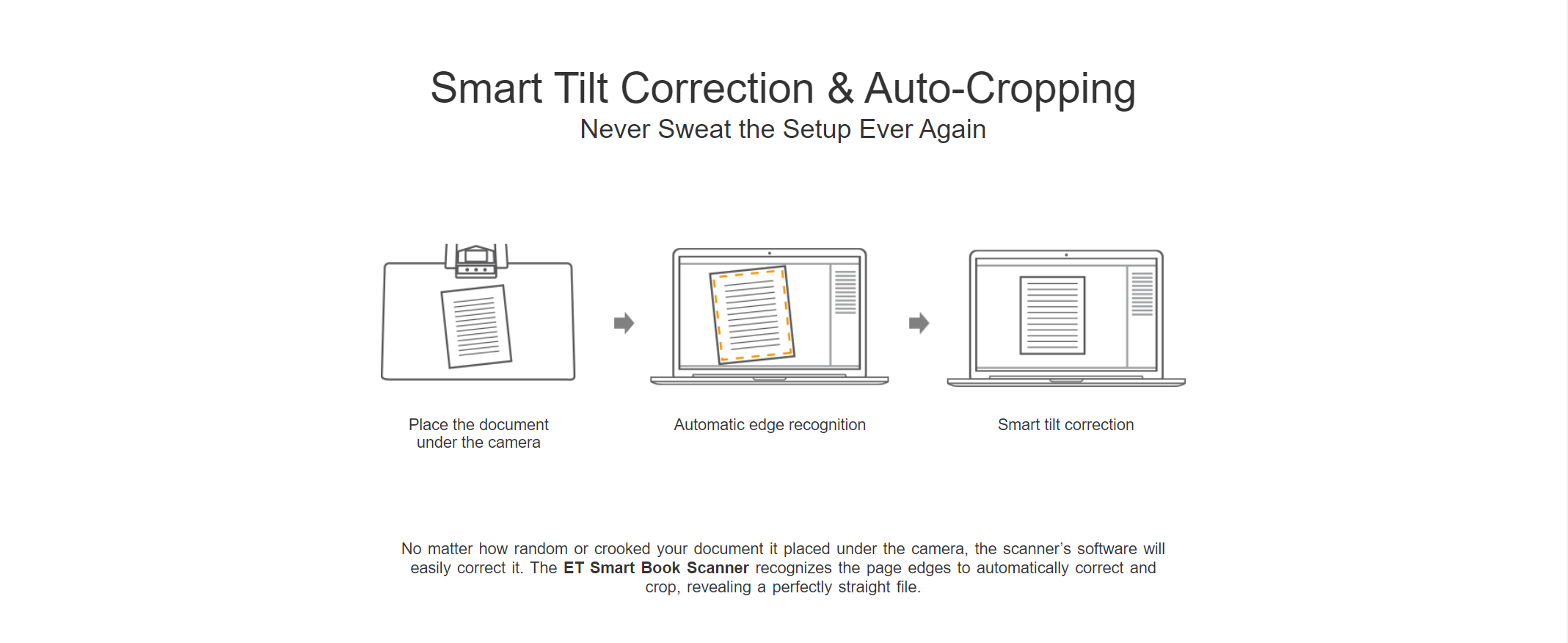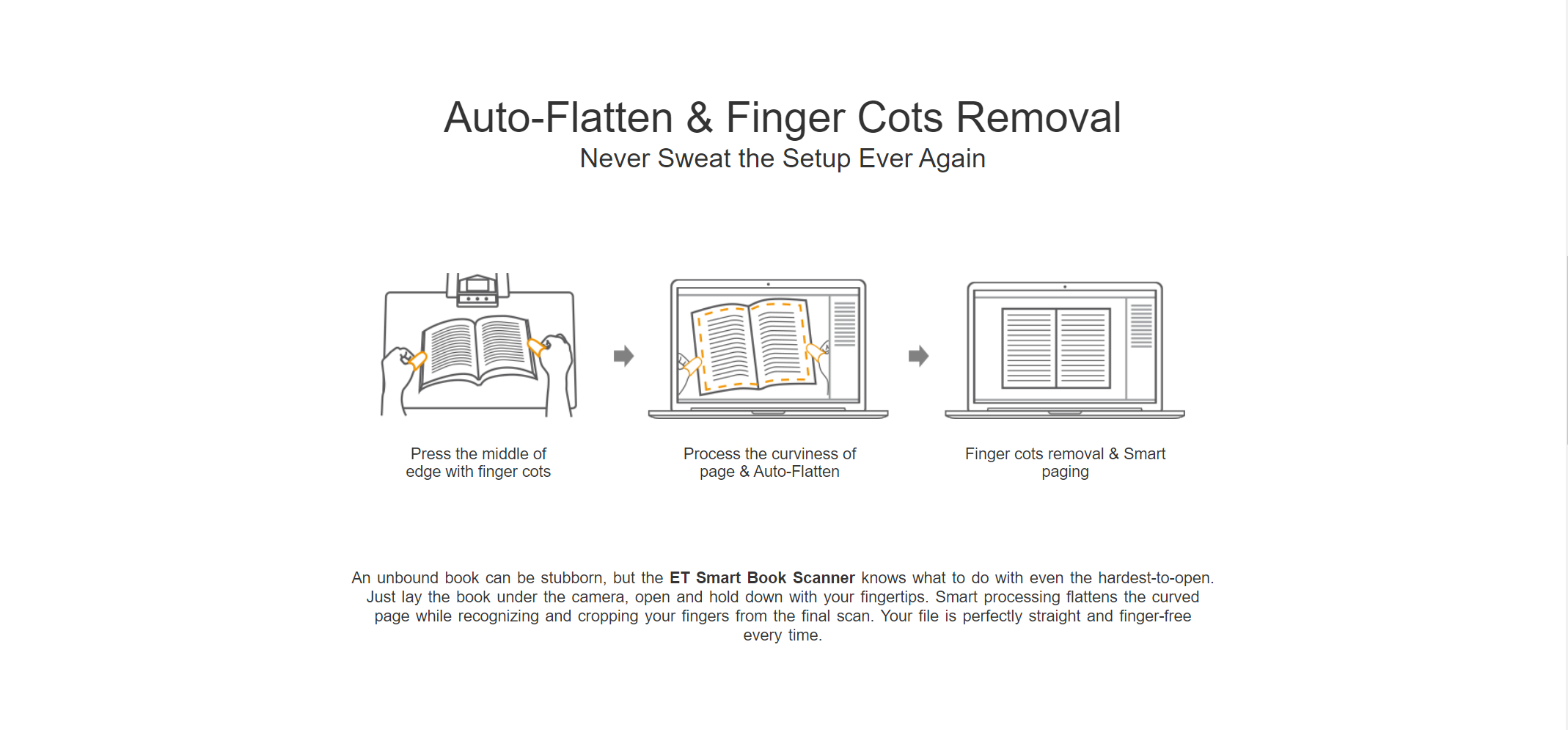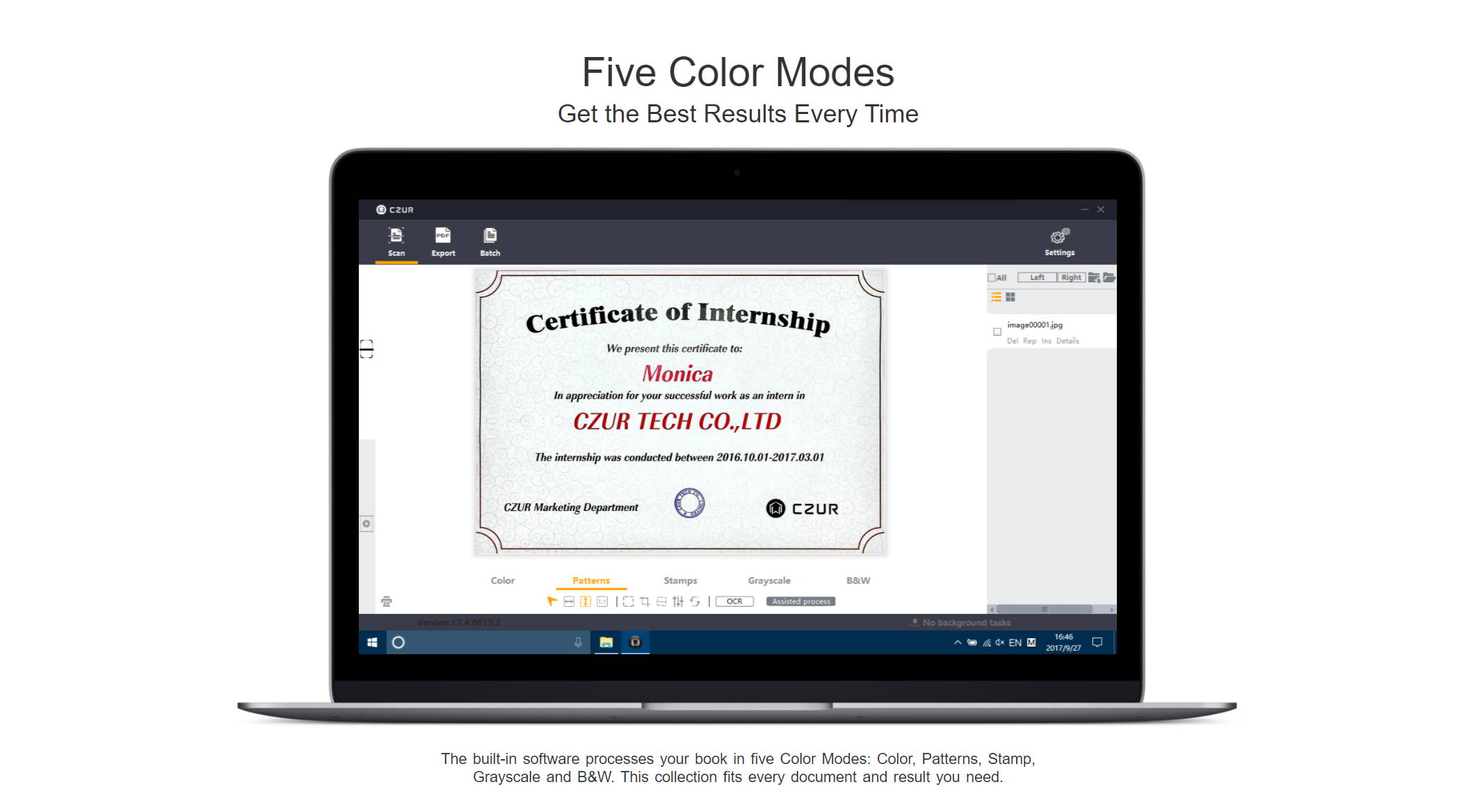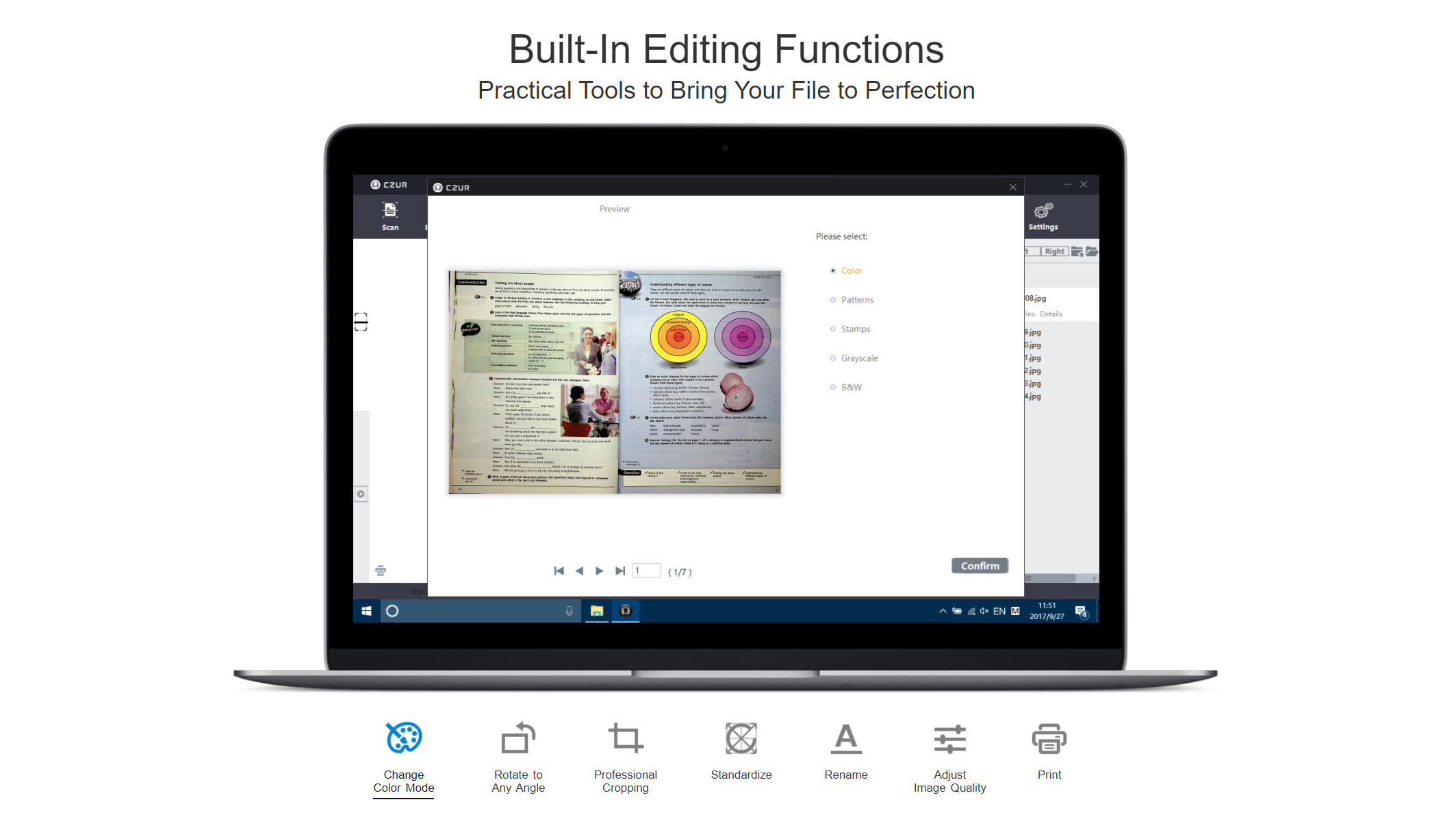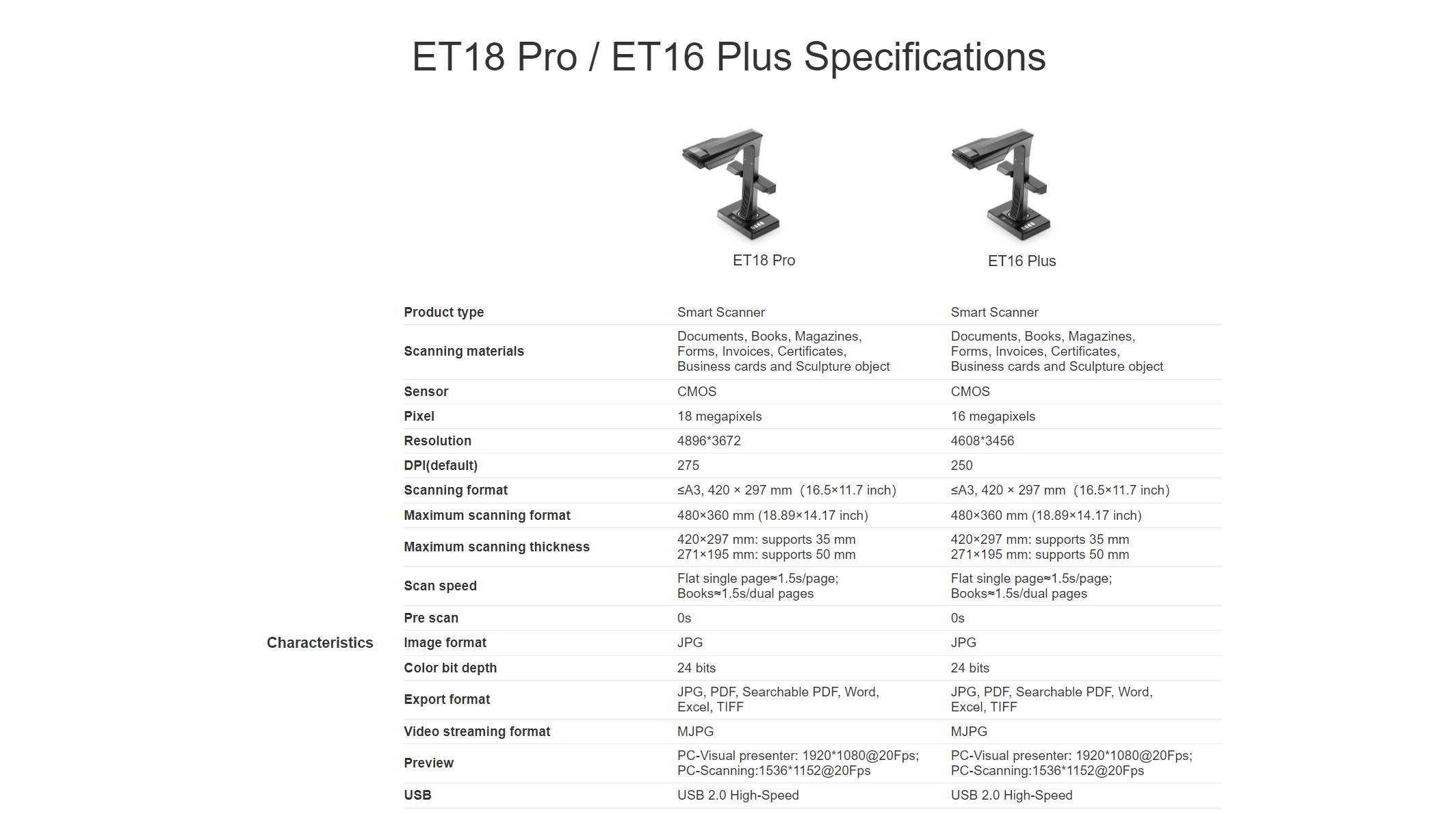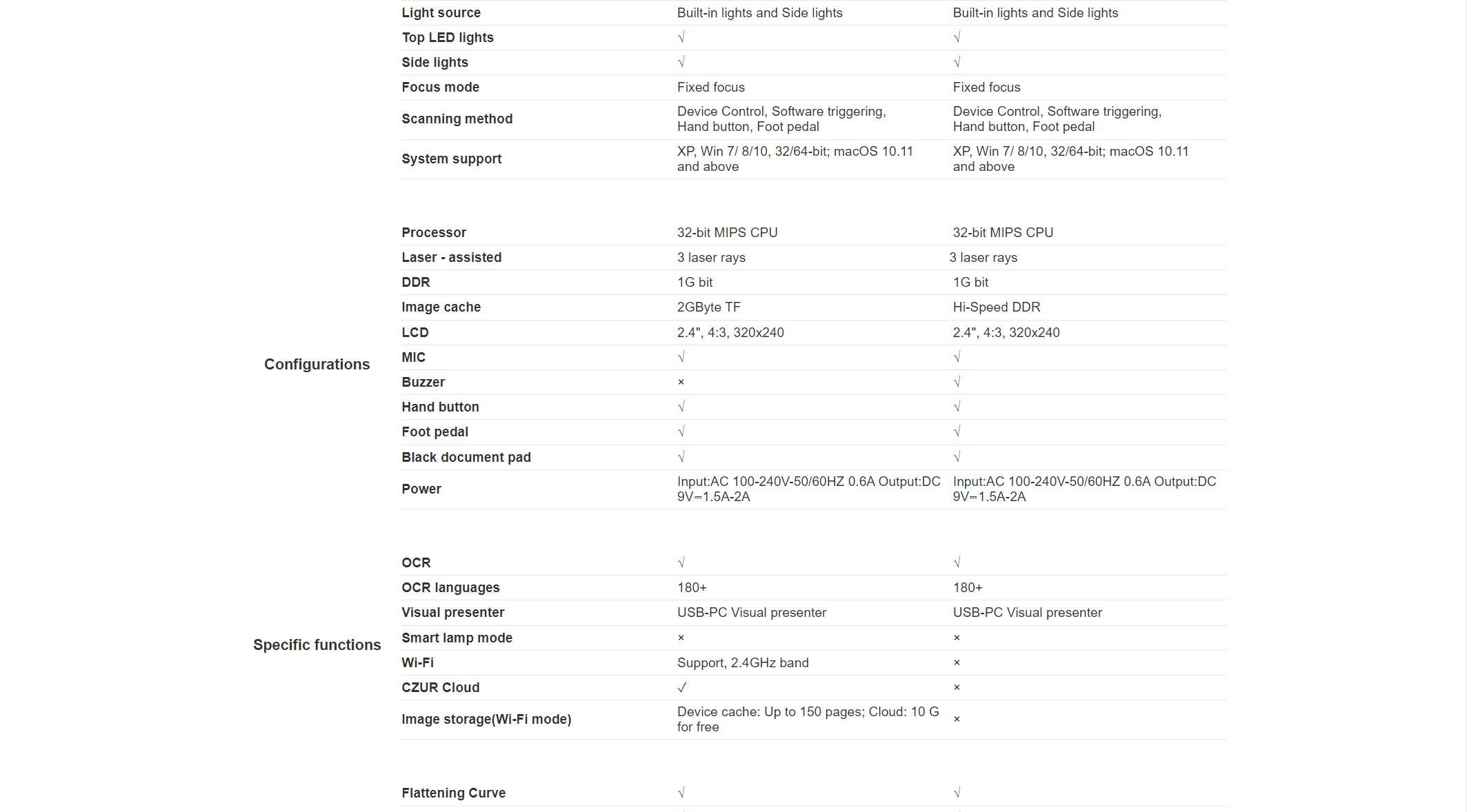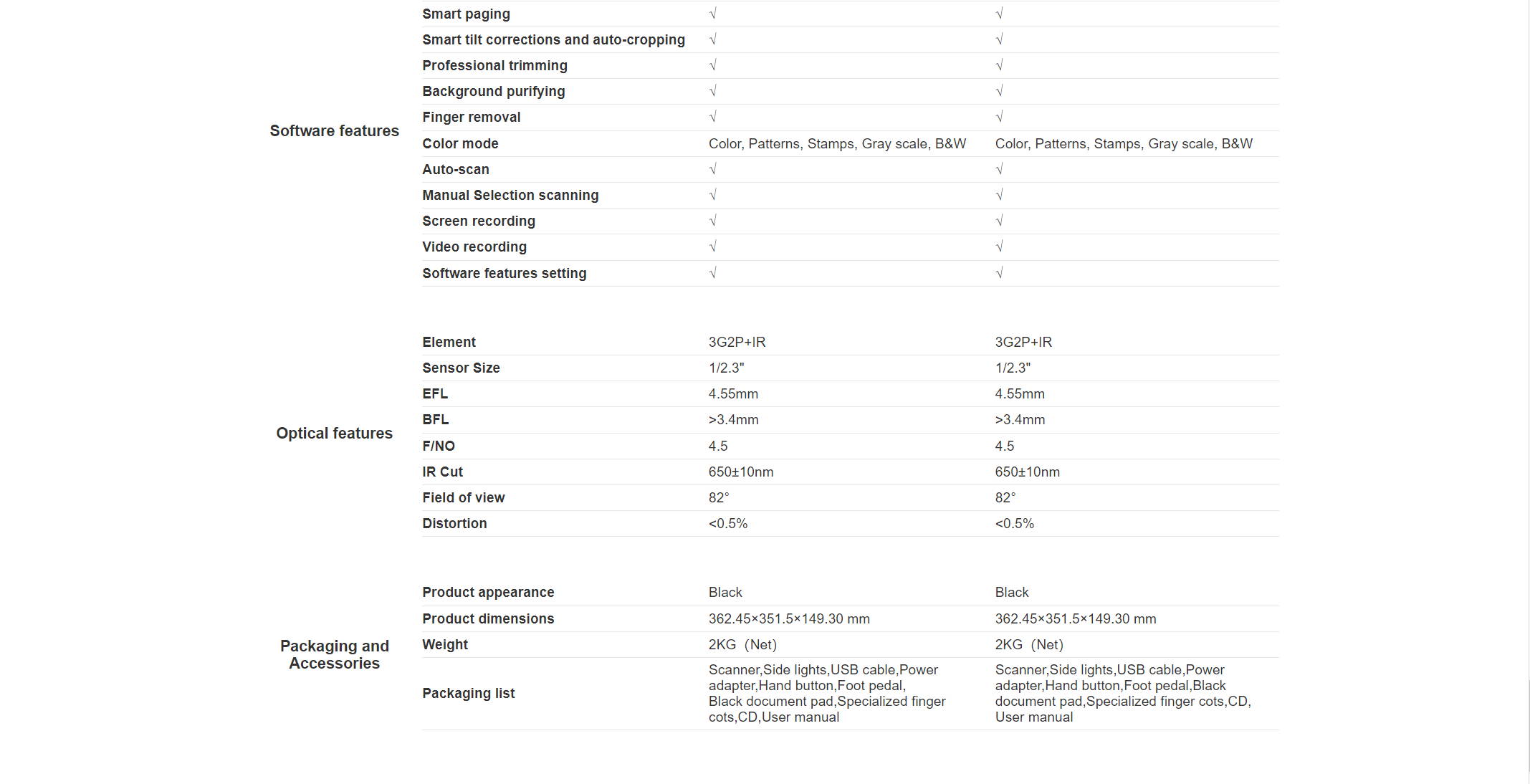 Secure Shopping Guarantee