3-in-1 Versatility with CZUR Fancy Pro
Upgrade your work setup with CZUR Fancy Pro - the 3-in-1 device that doubles as a webcam, document camera, and scanner. Use it to stream, scan, or present with ease. Convert paper documents to digital files effortlessly. Capture clear real-time images of 2D and 3D objects for seamless presentations. All in one stylish device!
The ultimate tool for remote learning and live demonstrations
Fancy Pro is a portable USB camera that delivers clear images up to 4K resolution. With its unique multi-joint design, you can easily expand the height and collapse the camera head for optimal visibility. Perfect for remote learning and live demonstrations, its high frame rate video streaming output ensures a smooth and uninterrupted display. Upgrade your visual presentations with Fancy Pro.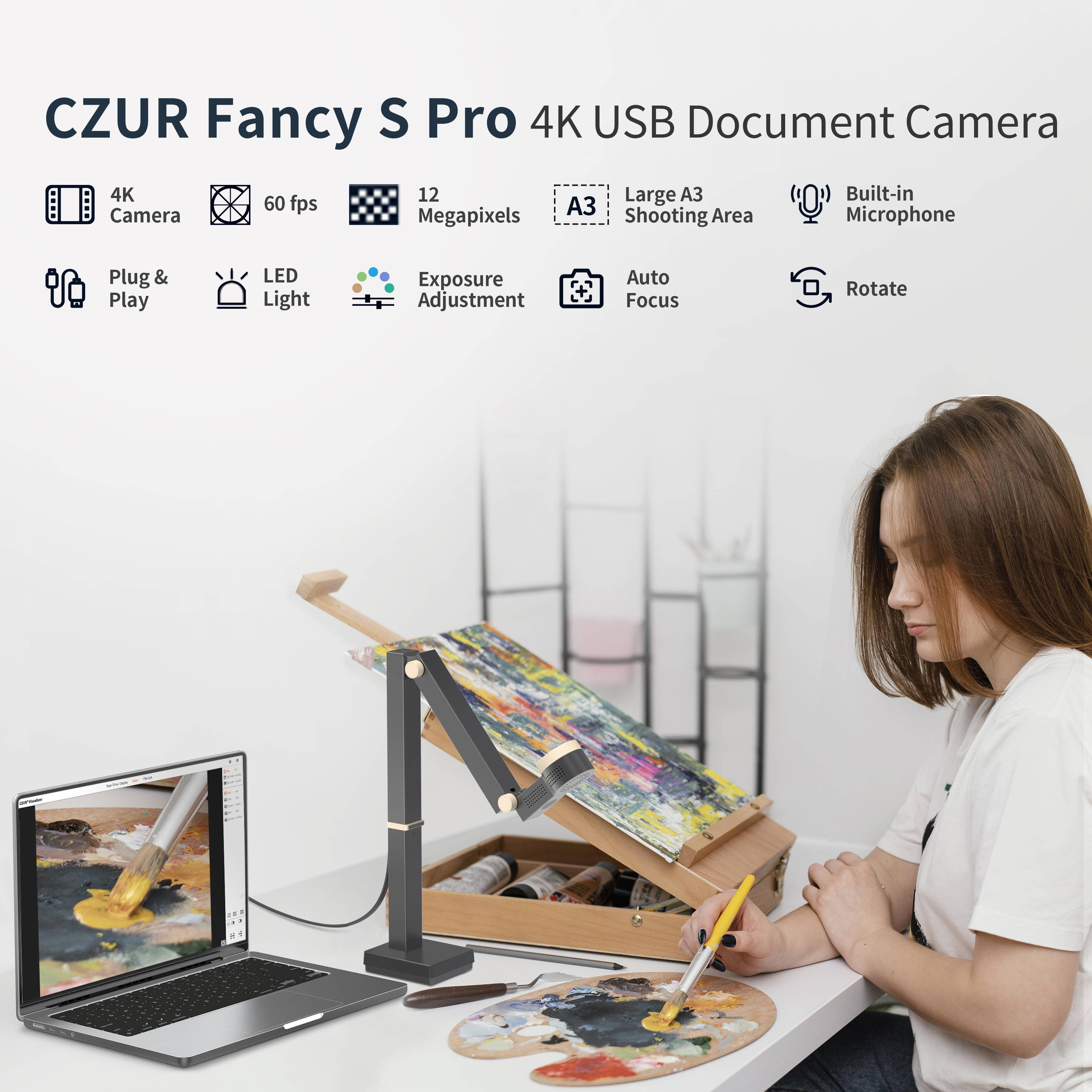 Versatile Webcam for Distance Learning, Teaching, and More
Distance learning made easy with this high-quality webcam
Use Fancy Pro to teach online and connect with students virtually
Enhance your in-class teaching experience with this top-notch webcam
Take your live stream to the next level with this high-performance webcam
Work from home and stay connected with this reliable webcam for virtual meetings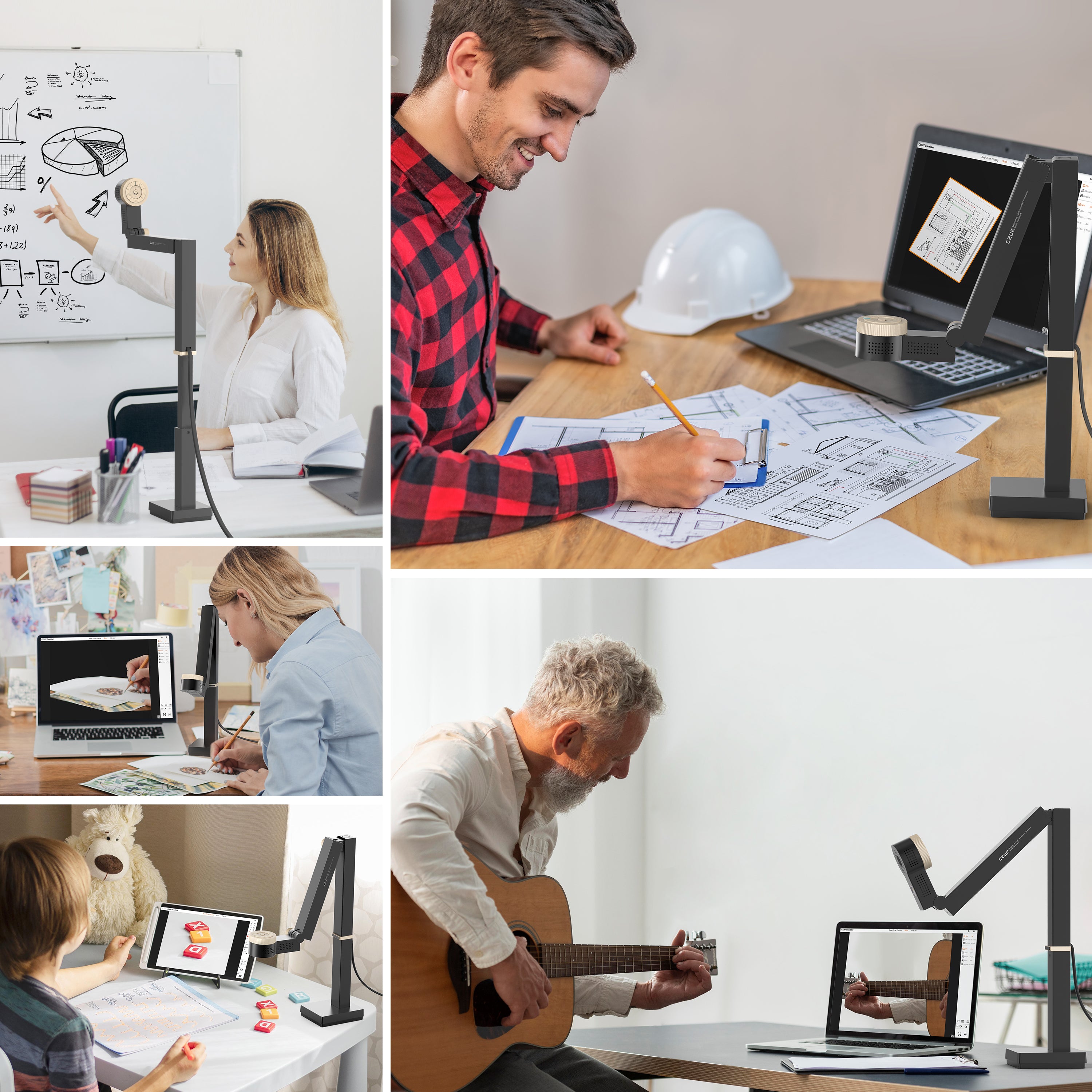 Empowered Scanning Capabilities
Get stunning, crisp images with intelligent color optimization post-processing
Create searchable PDF and Excel documents from a multitude of books, cards, pictures, recipes, and more
Get started in minutes with easy-to-use setup & software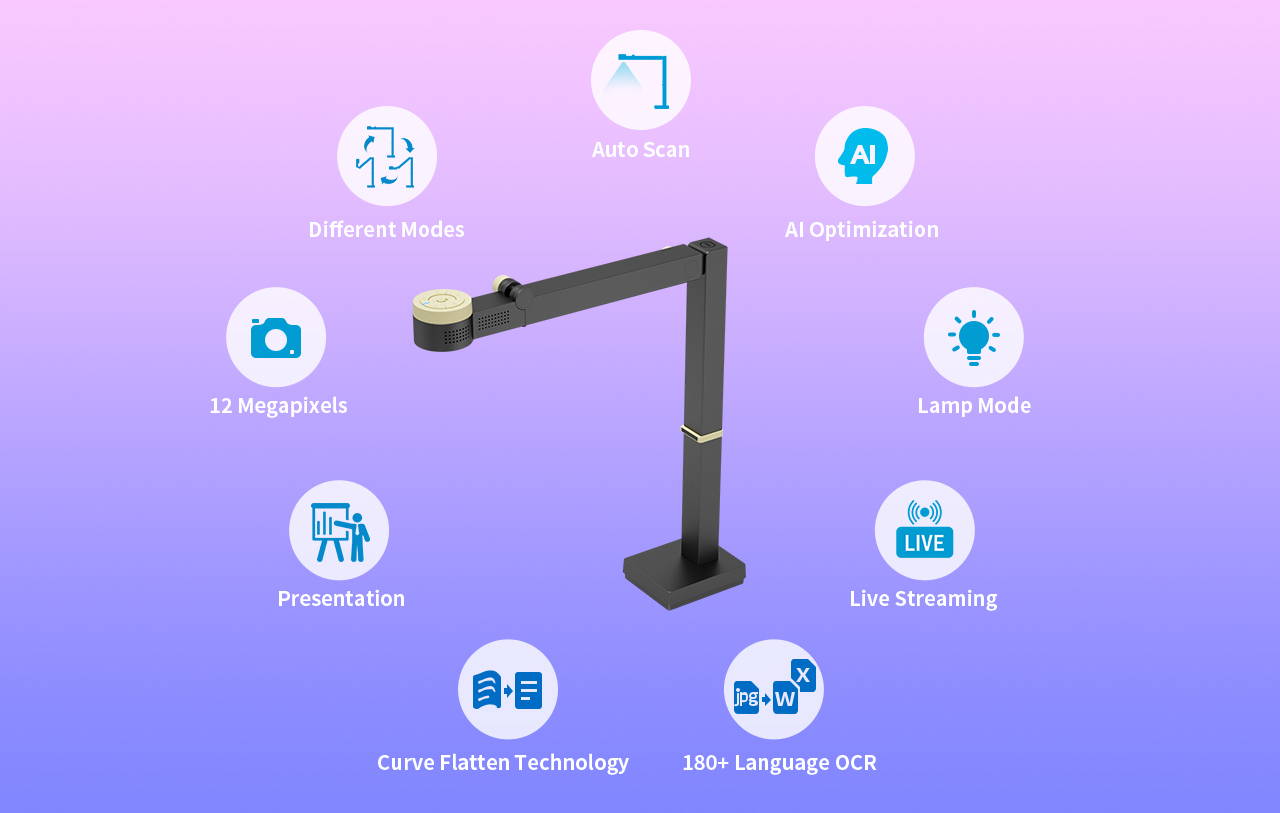 Enhance Your Visual Experience with CZUR Softwares
Elevate your webcam with CZUR's visualizer software. Enjoy digital zoom, image annotation, tone adjustment, and more. Plus, Picture in Picture function. For scanning, use CZUR's fancy software for ultimate crystal-clear quality.
Experience Flexibility with the CZUR Fancy Pro
Elevate your workspace with the CZUR Fancy Pro, a unique 2-in-1 device that perfectly combines the functionality of a webcam and a document camera. Whether you're streaming or presenting, this versatile tool ensures a smooth experience. It captures crisp, real-time images of both 2D and 3D objects, providing seamless presentations every time. All these features are neatly packaged into one sleek, stylish device. More than a gadget, it's a game-changer for your productivity!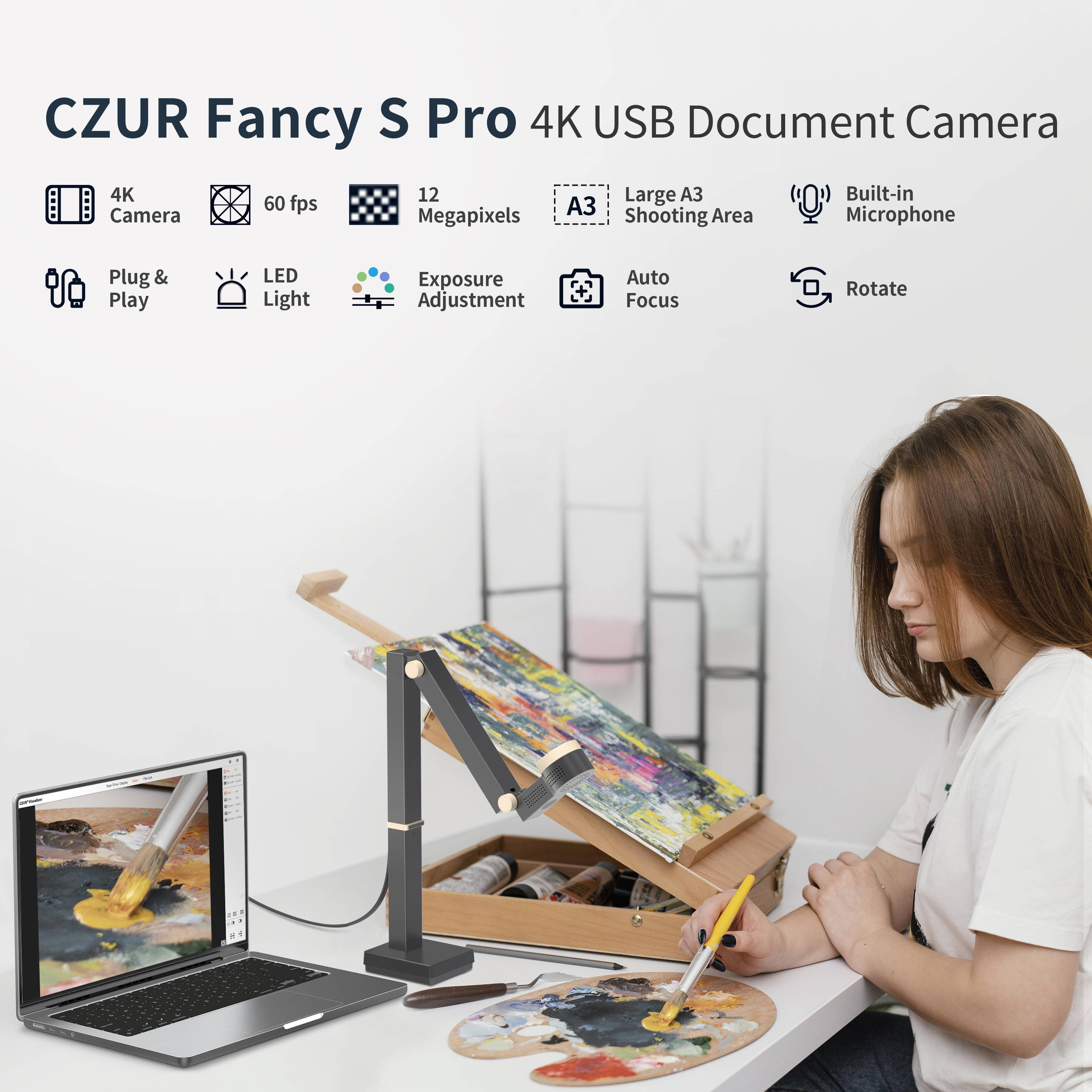 Bridging Physical and Digital: The Supreme Aid for Remote Learning and Live Demonstrations
The CZUR Fancy Pro stands as an unparalleled asset for both in-person and online environments. Its high-resolution 8/12MP camera renders every minute detail of your material, eliminating pixelation and ensuring crystal-clear quality. Whether you're facilitating remote learning or conducting live demonstrations, the Fancy Pro delivers impeccable clarity every time. It's the ultimate tool that redefines the boundaries between the physical and the digital world.
User-Friendly: Unleash Potential Regardless of Your Role
The CZUR Fancy Pro is designed with simplicity in mind, making it easily accessible to distance learners, educators, and live presenters alike. Its intuitive interface allows you to tap into its full potential effortlessly. No matter your role, the Fancy Pro is here to enhance your experience and boost your productivity, all while maintaining the utmost ease of use.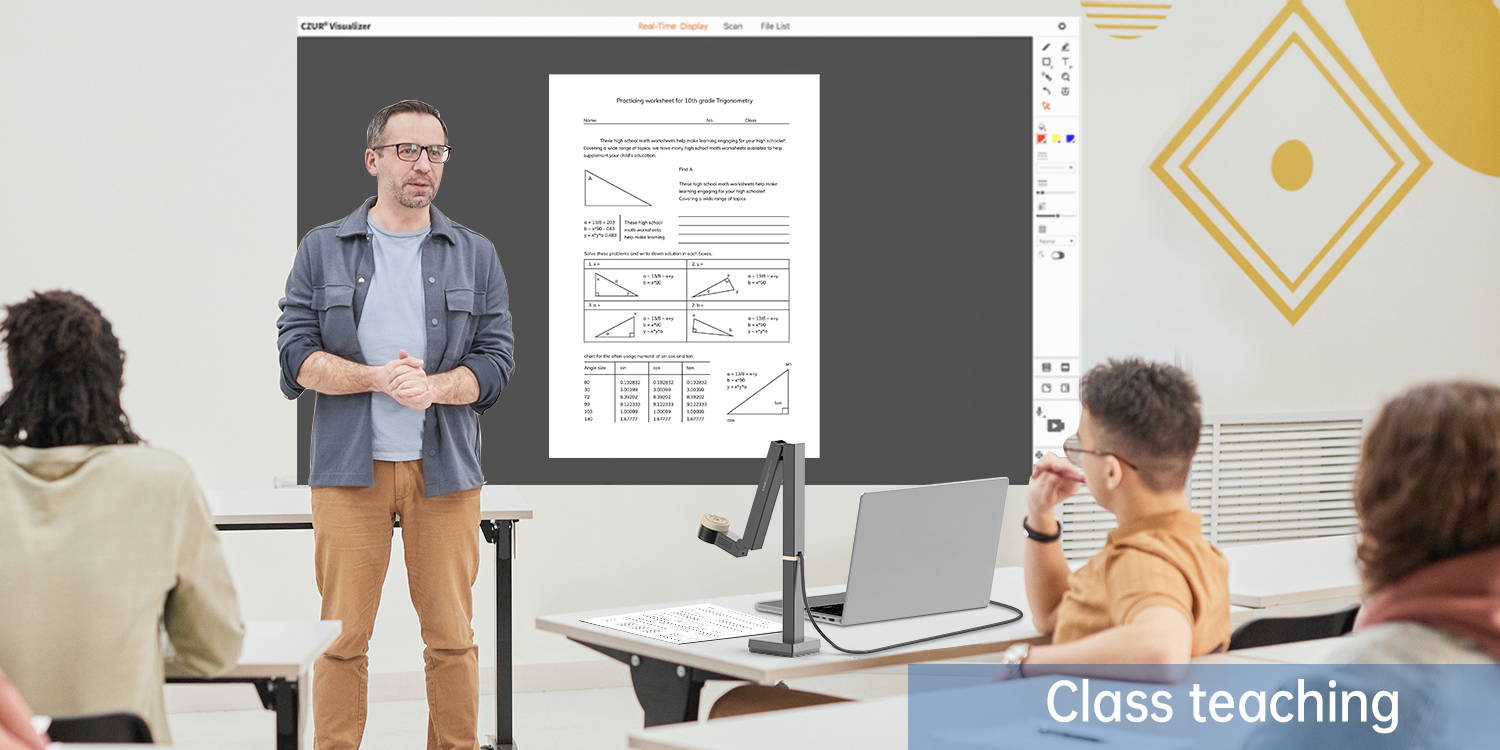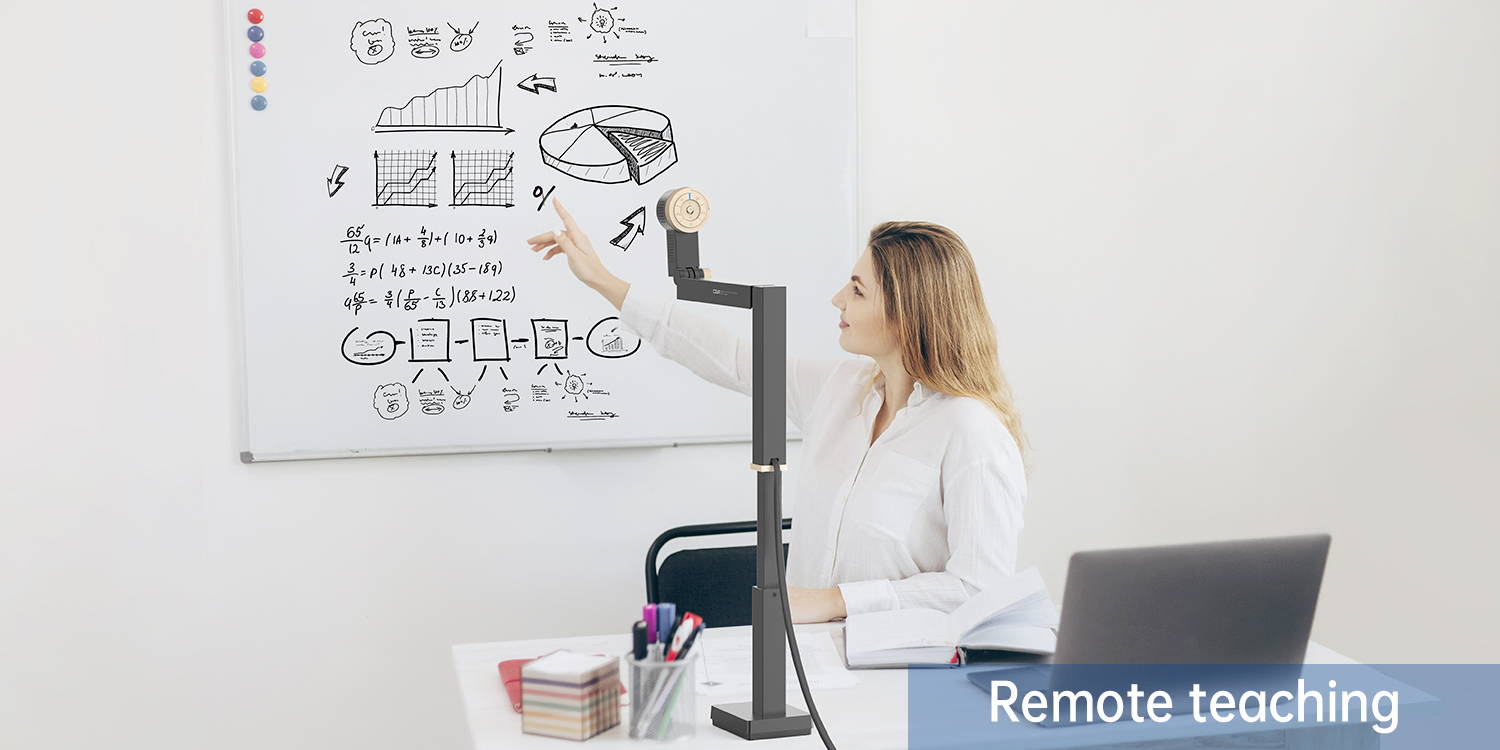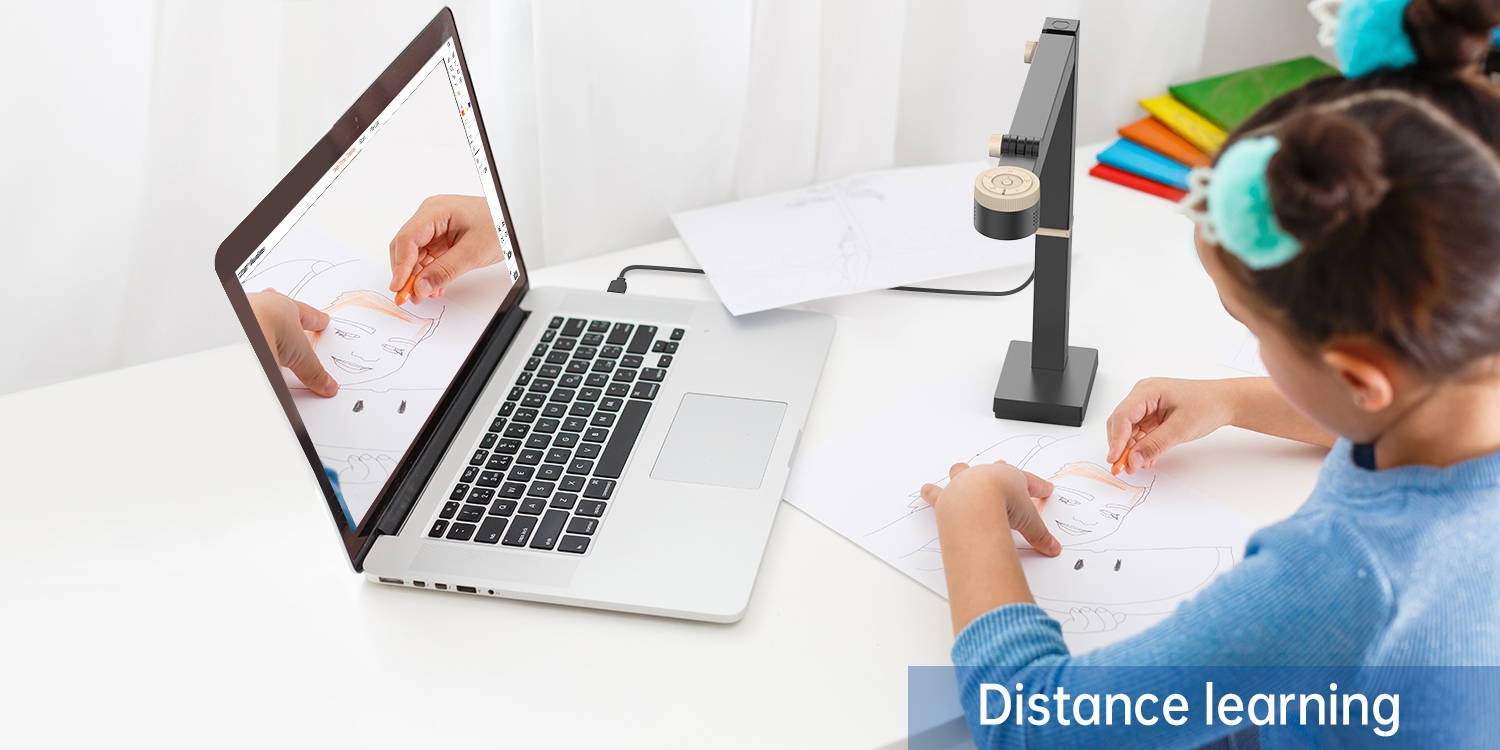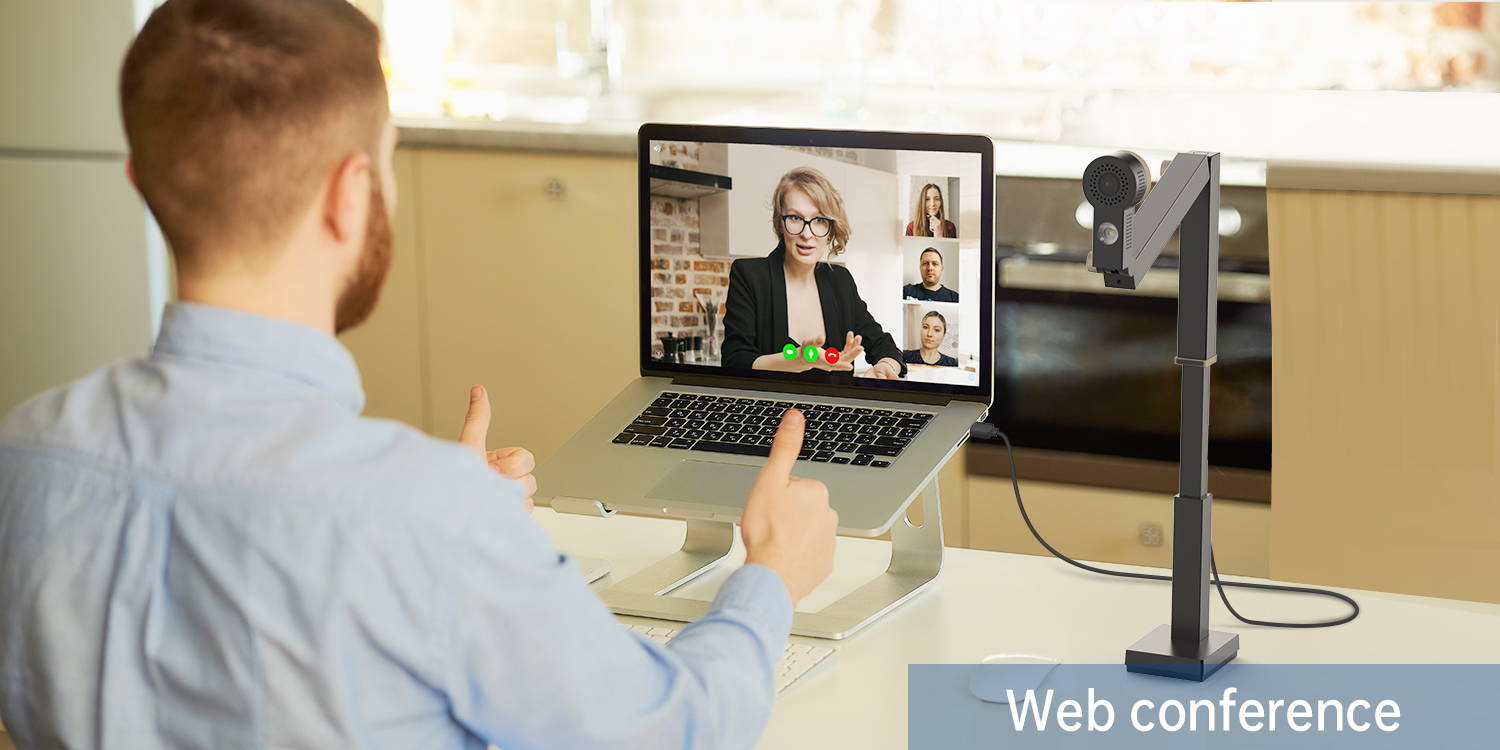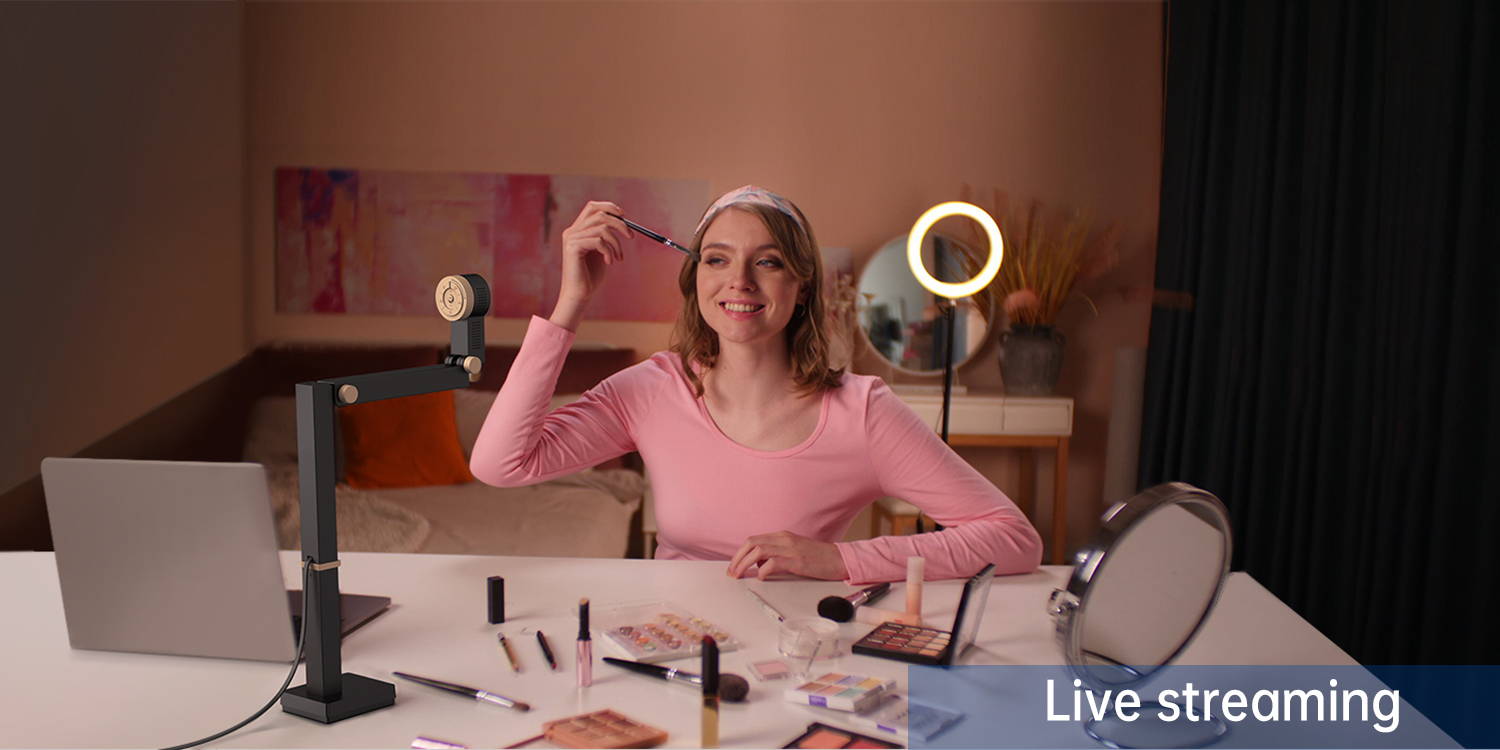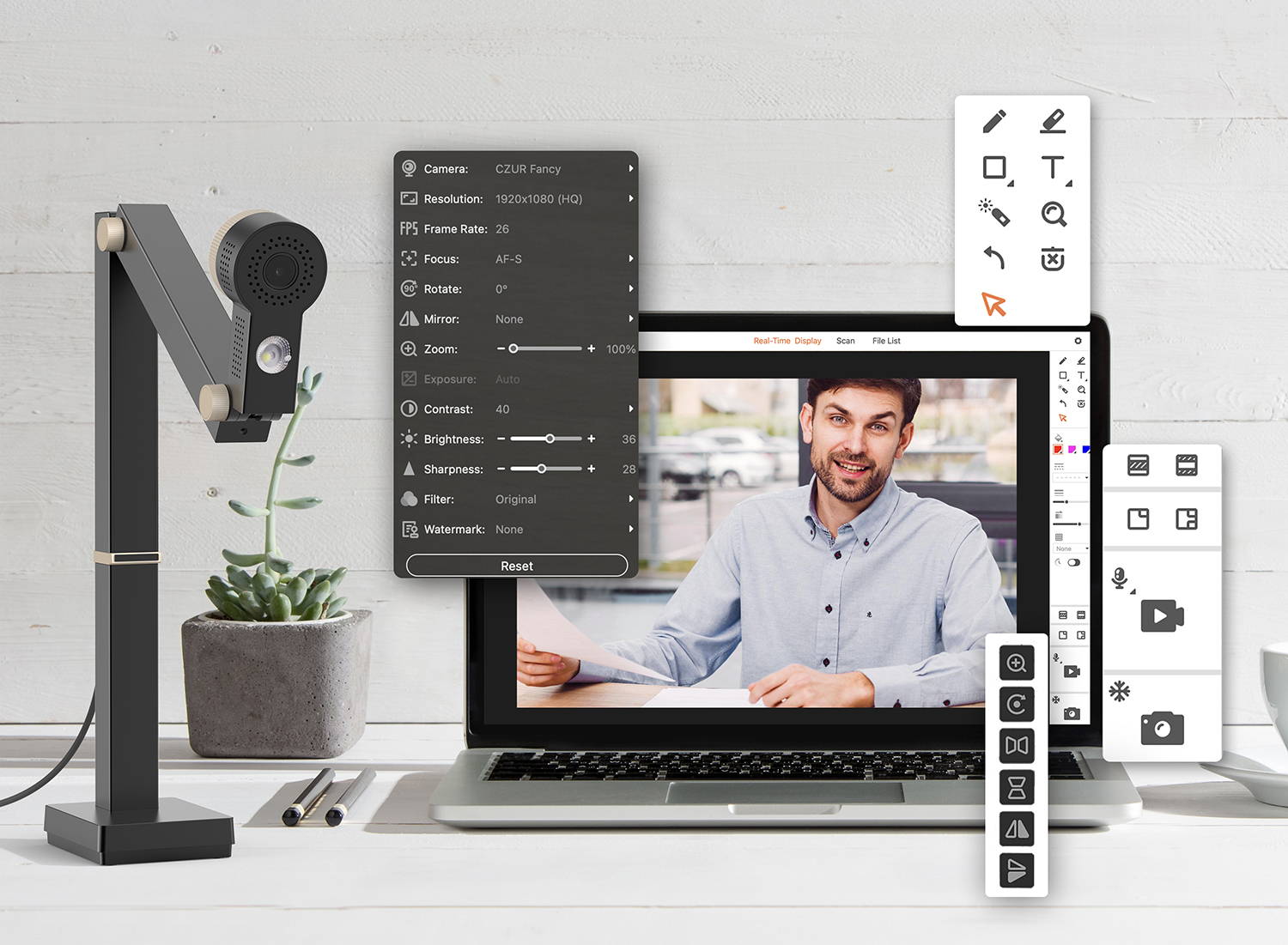 Plug and Play: Universal Compatibility
The CZUR Fancy Pro embraces the concept of 'Plug and Play', ensuring seamless integration with all your devices. Its universal compatibility makes it a versatile companion for every setup. Whether you're using a laptop, desktop, tablet, the Fancy Pro is ready to connect and perform. No software hurdles, no hardware mismatches - just connect it, and you're ready to go.
CMOS 12 Megapixel (4000*3000)
≤A3, 420 × 297 mm(16.5×11.7 inch)
Win7/Win8/Win10/Win11;MacOS
MP4/AVI; (4:3) 1600*1200 Max; (16:9) 1920*1080 Max
1600*1200; 1920*1080; 2592*1944; 3264*2448; 4000*3000
CMOS 8 Megapixel (3264*2448)
≤A3, 420 × 297 mm(16.5×11.7 inch)
Win7/Win8/Win10/Win11;MacOS
MP4/AVI; (4:3) 1600*1200 Max; (16:9) 1920*1080 Max
1600*1200; 1920*1080; 2592*1944; 3264*2448; 4000*3000