What Is The Difference Between A Document Camera And A Webcam?
With the hype surrounding new tech releases, one may feel overwhelmed with many products. However, You can study them in intricate detail and familiarize yourself with the devices. But why take so much effort when we are here to enrich your tech knowledge?
So, let's dive into the journey of exploring the difference between a document camera and a webcam.  Both of them have become quite desirable tools for tech enthusiasts and, thus, enthralled the mainstream market. But, before going into the differences, we would like to start with the basics.
What are Document Cameras?
Often hailed as advanced versions of overhead projectors, document cameras perform an incredible job of changing how we share information. Document cameras carry a camera connected to the device arm. You place a book or any object that needs to be photographed or recorded underneath the camera. You can show the recorded video or image to remote and onsite viewers.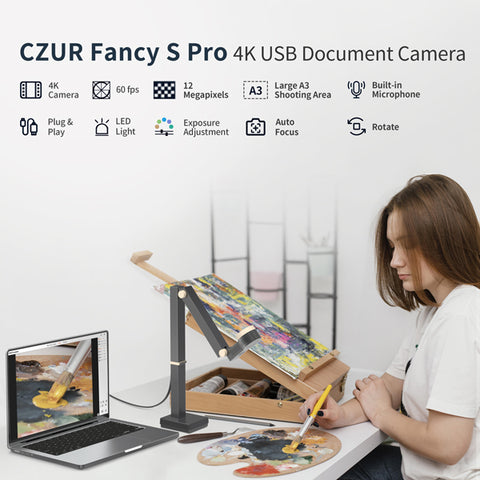 Importantly, you can adjust the light settings for the required viewing clarity. Sophisticated models do come with extensive and fancy control for light optimization.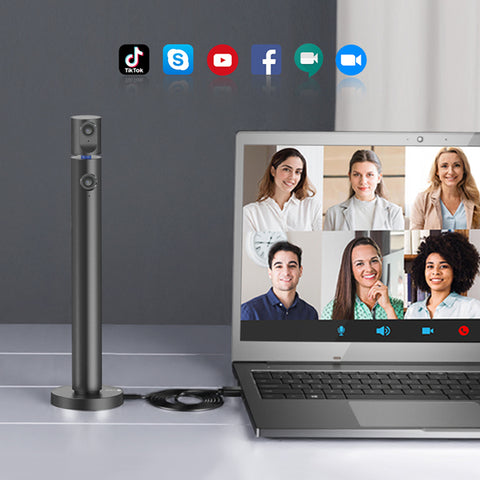 What are Webcams?
Business insider calls "webcams" necessary hardware for office workers and students. The need for this device gets more high during remote work. So, what does this device do? The relatively simple device captures live videos. So, that comes in handy for attending online meetings or classes.
You can use a separate one and connect it to your computer for more visual clarity. However, you can use the webcam that comes built-in with your computer if you are okay with its quality.
Difference between Document Cameras and Webcams
Picture/Video Quality
You can get quality webcams at the maximum range of 8K resolution. But, in this regard, one must know webcams with comparatively low-resolution work better than in-built ones. The one we have developed for you, Halo, gives a clear recording for which you can thank its HD 1080P quality.
Document cameras are built with the fascinating technology of offering clear and colorful images and videos. We have Fancy Pro built with 8 MP and Fancy S Pro with 12 MP HD cameras.
Device Functions
You can accomplish wonders with a doc cam, especially if you are a teacher. You can use it for taking photographs or videos. Our Fancy series is more than that. You can add watermarks to images photographed by Fancy. Also, you have real-time picture annotation, which adds great value for live classes.
Webcams simply do the job of showing your face in online meetings. Also, you can record a meeting. Halo from CZUR lets you do live streaming, video conferences, and recording.
Connectivity
There's no need for a separate connection to an in-built webcam since they come pre-installed with your device. But you must connect standalone webcams with your digital device through a USB port or other pathway. You can join the Halo webcam through the Type-C port.
For document cameras, you need to connect with your computer or display screen through HDMI or VGA port. USB ports can also be useful for connection. The CZUR Fancy series can be connected through a USB port.
Portability
Document cameras can be anything between 1 kg and 6 kg. That can be considered as portable. On the other hand, the portability of in-built webcams depends on the device mass (weight of your laptop or digital device).
Standalone webcams can weigh as low as 132 grams. You can carry it easily and use it on your office device.
Both our webcam and document camera, however, have similar mass and offer similar ease in portability. The document cameras, Fancy Pro and S Pro, have a product weight of 0.82 kg. On the other hand, Halo, the webcam in our CZUR store, weighs 0.7 kg.
Flexibility of Recording/Photographing
Document cameras have great built-in flexibility, which webcams lack. Thanks to its flexible neck, you can take pictures or recordings from different angles and heights.
Further, you can increase or decrease the distance between the camera lens and the object placed in the stand of doc cams. Importantly, you can place the camera in front of your face and record your class. So, doc cams give wide flexibility for changing camera angles and heights.
Like our Fancy series has a flexible arm connected to the camera. So, you can adjust the height between the lenses and the object. Thus, everything between micro close-ups and top-view images is made possible.
You can even place the camera of the Fancy series in selfie mode. That records your video with you facing the camera lens.
Does our standalone webcam Halo have a similar flexibility? It does lack adjustable height. But, then again, our gifted team behind Halo has given flexibility in covering wide angles. You can manually rotate the top-cam through 270 degrees and base-cam through 180 degrees. We thought a webcam could do without flexible height because people don't place an object underneath their lens intending to get it photographed.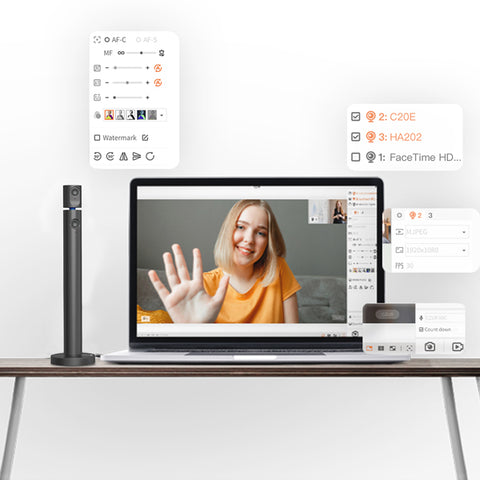 However, webcams in the market most often lack flexible rotations for recording coverage. So, we bring you a Halo with no height flexibility but seamless angle rotations. So, you can take the angle preferable for recording live videos during remote meetings. Also, this angle coverage comes in truly handy in large office rooms where different teammates may need to interact with clients during the video call.
Availability  
People are more familiar with using a webcam thanks to its availability as a built-in tool in computer devices. So, one can expect a more easy availability of webcams compared to that of efficient doc cams.
However, we have the doc cam (Fancy) and webcam (Halo) available through our website. We have both Fancy and Halo available on Amazon. Further, you can get Fancy in AliExpress.
Final Thoughts
Document cameras and webcams can be wonderful additions to your collection. Connecting them to your digital device is easy. Handling them is also not a struggle, given the ease and comprehensive setup.
The main selection criteria lie in which device you need based on its functions. Document cameras are apt for class or tutoring sessions, while webcams can be great for online office meetings.
---