Zoom the image with the mouse
CZUR Shine Ultra
*Use Case & Speed: Designed for A3&A4(11.69*16.53 & 8.27*11.75 inch) document, any objects smaller than A3 size can be scanned with Ultra-fast scanning speed, less than 1 second per page. Perfect device if you need to scan some books/objects, or for remote teaching, learning and meetings. However, if you need to scan many thick books, the ET series is a better option. 
*Document Camera & Scanner: Work as both a document camera for remote teaching&learning compatible with ZOOM and a document scanner to scan papers and convert/OCR files. Able to scan 180+ languages and convert to JPG, PDF, Searchable PDF, Word, Excel and TIFF powered by ABBYY
*Patented Book Curve Flattening Technology: Removes the curvature of books in CZUR's software. No need to flatten the page curves by hand.
*High Resolution & AI Tech: CMOS 13MP (4160*3120, A4≈340 AND A3≈245 DPI) camera. Smart Paging and Auto Cropping, Combine Sides, Stamp Mode, and Multiple Color Modes
*Height Adjustable & Portable: 2-level height adjustable neck. 90 degree foldable and lightweight 4 lbs with foot pedal for convenient operation
Please scroll to the bottom of the page for the most detailed spec info
| | |
| --- | --- |
| Scannable Items | Docs, Books, Photos, Papers |
| Sensor | HD CMOS lens |
| Output Format | JPG, PDF, Word, Excel |
| Pixels | 13 Megapixels |
| Resolution | 4160*3120 |
| DPI (by default) | A4: 340 ; A3:245 |
| Scanning Range | A3(Maximum thickness:6mm) / A4 (Maximum thickness 10mm) |
| Scanning Speed | ≤1 sec/page |
| Color Bit Depth | 24 bits |
We will choose the fastest shipping method available based on the time of purchase. However, due to Covid-19, shipping times are often changing and thus we cannot provide an exact shipping schedule, below is an estimated time frame for shipping. All your orders will come with a tracking code.
US - Arrives 3-7 days
Canada - Arrives 7-15 days
European countries - Arrives 3-7 days
Asian countries - Arrives 7-15 days
Effortless perfection
I took this with me recently when I went on a research trip. This was my first time using my new CZUR Shine Ultra and all I can say is, "WOW!"
This scanner works better than most of the ones I've borrowed from libraries. The curve-flattening technology works great! I also love how it is smaller and lighter than most of the books I am scanning. This thing is super portable at 2 lbs.
Great Scanner
This scanner does the job the way you want it.
I find it extra useful when scanning a parts of a book or magazine. You just lay your item under it. Scans are super fast. The great part and what makes all the difference is the software to remove the divider, spine, of the page out and make the two pages flat!.
It's not bulky and actually adds a sense of elegance to the office desk where it sits.
Thumbs up.
5.0 out of 5 stars Excellent advance in non-destructive scanning
he short story is this: the Czur Shine Ultra is a fabulous tool for archivists who need non-destructive scanning of books. Of course it is capable of more than that, but this is my main use.
Some back-story: I'm a professor who teaches in many places around the world. I can't take all of my materials along to some of those settings, so digitizing books is important for me. In some cases I'll cut the spine off and feed the books through a fast sheet-fed scanner, and this gives me great results. But I'm not willing to do that to every book, and in some cases I'm accessing books in a library where I'm permitted to copy a certain amount for research, but definitely not permitted to cut the book up (ha!).
So many years ago I built a diybookscanner (search for that term) and it was... okay. Slower than I'd have liked, very big, but it worked. Couldn't take it into a library. Sold it for what it cost me in materials to another student, who was delighted to have it. Then Fujitsu came out with their ScanSnap SV600. Much more convenient, but the results were okay rather than fabulous, and it was still bulky, if less so than the home made beast.
And then Czur came out with their Czur Aura. What an incredible tool! The results were miles ahead of the SV600, so much so that I took it in to our library at my institution, demo'ed it for the librarians and they ordered one on the spot. (A number of other book loving friends did so as well, particularly those with large collections they wanted to preserve.) It was excellent, but some pages had more distortion than I'd like. Still, it did the job and I was happy with it.
Until Czur invited me to test the Shine Ultra. I ordered it. Way smaller, more travel friendly - a huge plus. No need to plug it into the wall. That's another plus. And then the results. The new software removes the finger cots very very well. The page flattening algorithm seems to be close to flawless. You can see a photo of a page done with the Shine Ultra. It was one page of a standard two-page spread in about the middle of a book, automatically separated and flattened by the Czur software. I wish I could upload the pdf of the page for you to do a zoom in and see the detail in the fonts, etc.
At this point, I've got to say that I don't know of a simpler, more convenient, and better method to achieve non-destructive scanning of books and archival materials. And at an excellent price, no less. Kudos to Czur on a job well done!
Works GREAT!
I needed a scanner and came across this and decided to get this instead of your typical scanner. I figured this was more compact and more portable and cheaper then the Aura. I decided to test it out with some very old photos. I was very surprised how well and easy it was to scan old polaroid photos. I really like the foot pedal feature in which you can scan magazines or books with the press of a button. The auto-focus with auto page-turning detection works as advertise. I mostly scan my bills and documents into pdf files, but I will most likely use this to scan my old IT books so I can have them in pdf instead of physical copies. The last thing I tested was the multi-target scanning in which you can scan multiple items I decided to do that with business cards. The Ultra was able to detect my multiple business cards and isolate them one by one.
Great Product
The product is as good as advertised. I literally don't have any thing to complain about. It's much better than using my phone as a scanner I'll tell you that!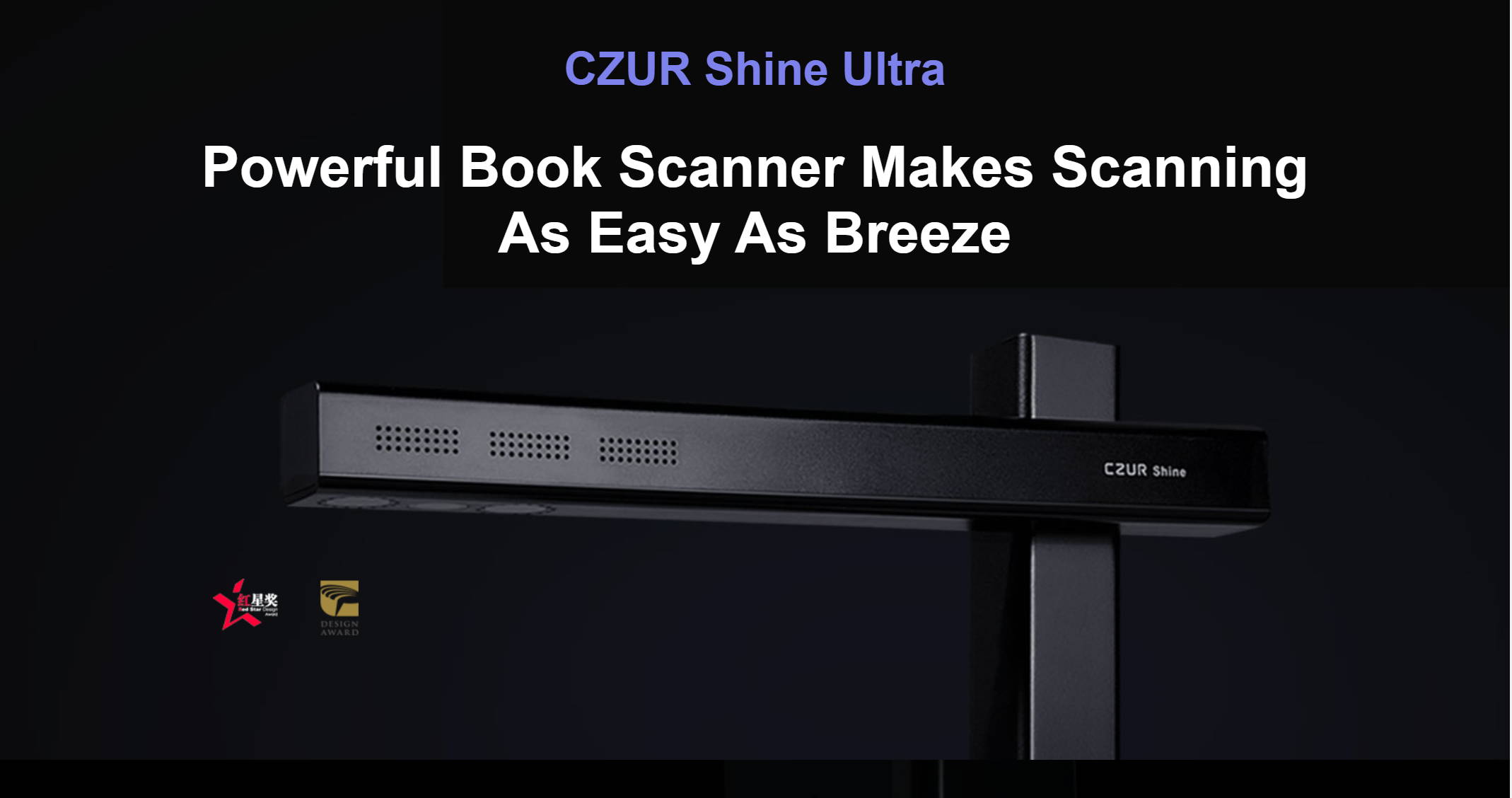 Featuring Patented Curve-Flatten Technology
It automatically remove fingerprint and save time for flattening pages by hand making scanning a breeze.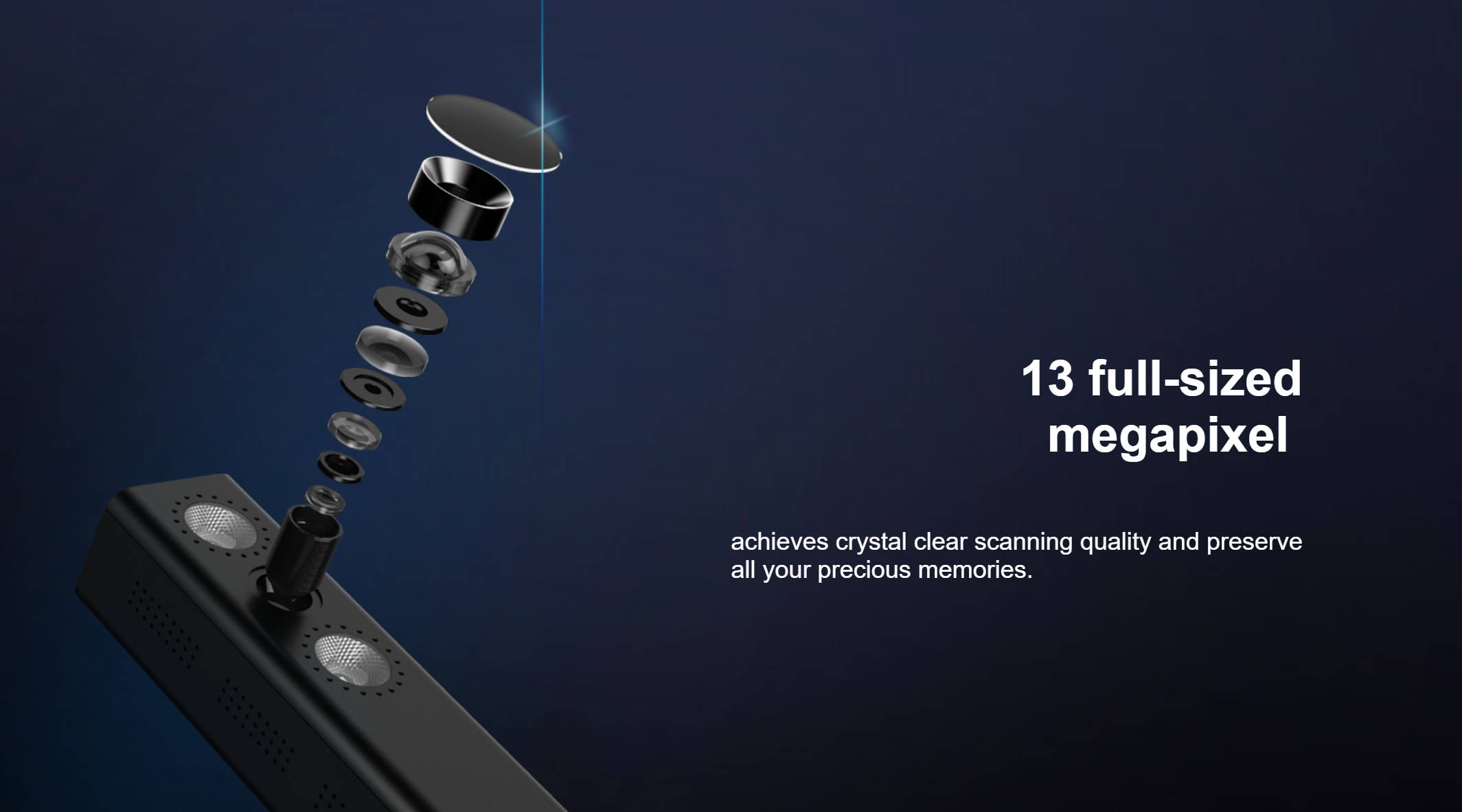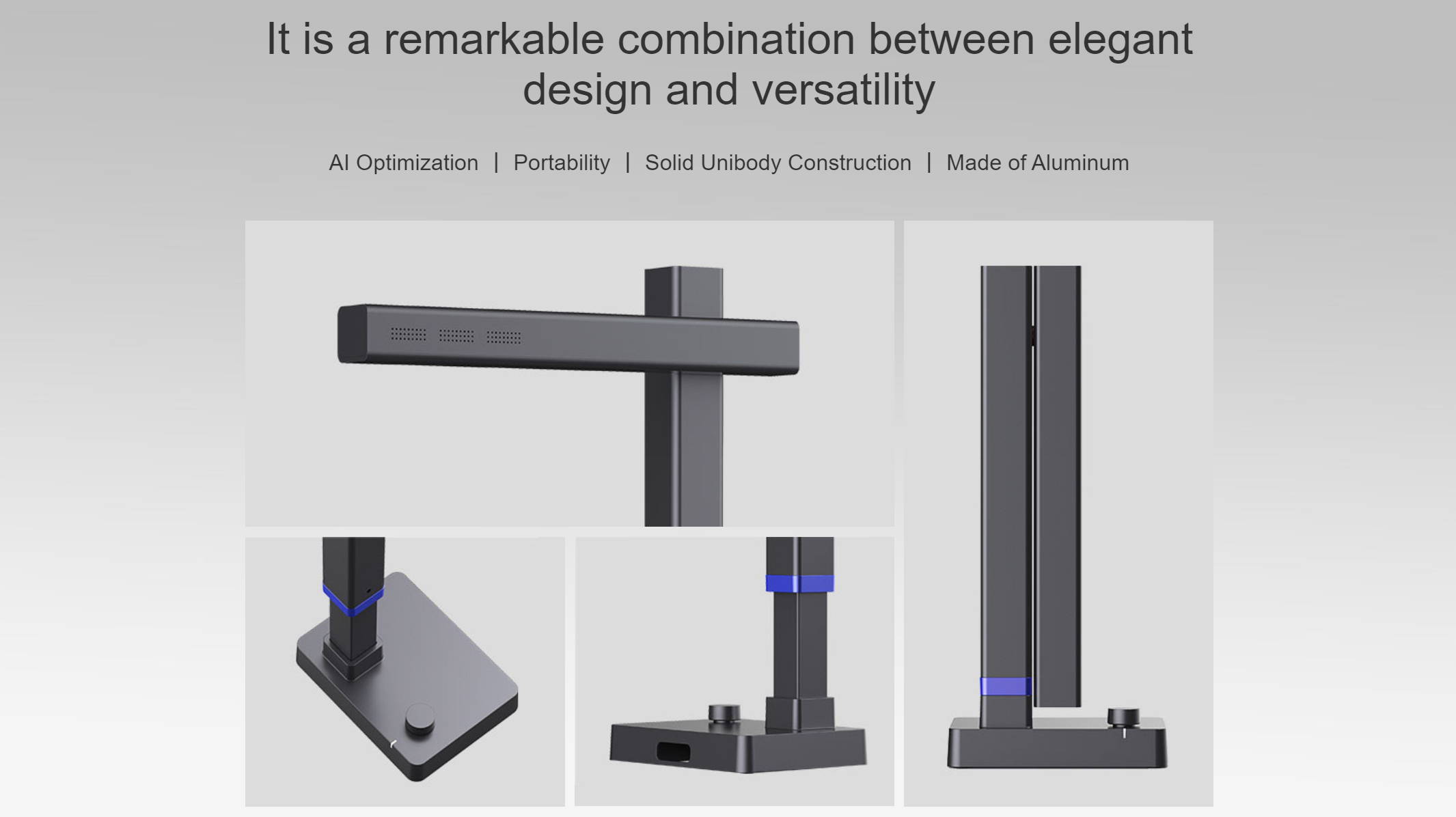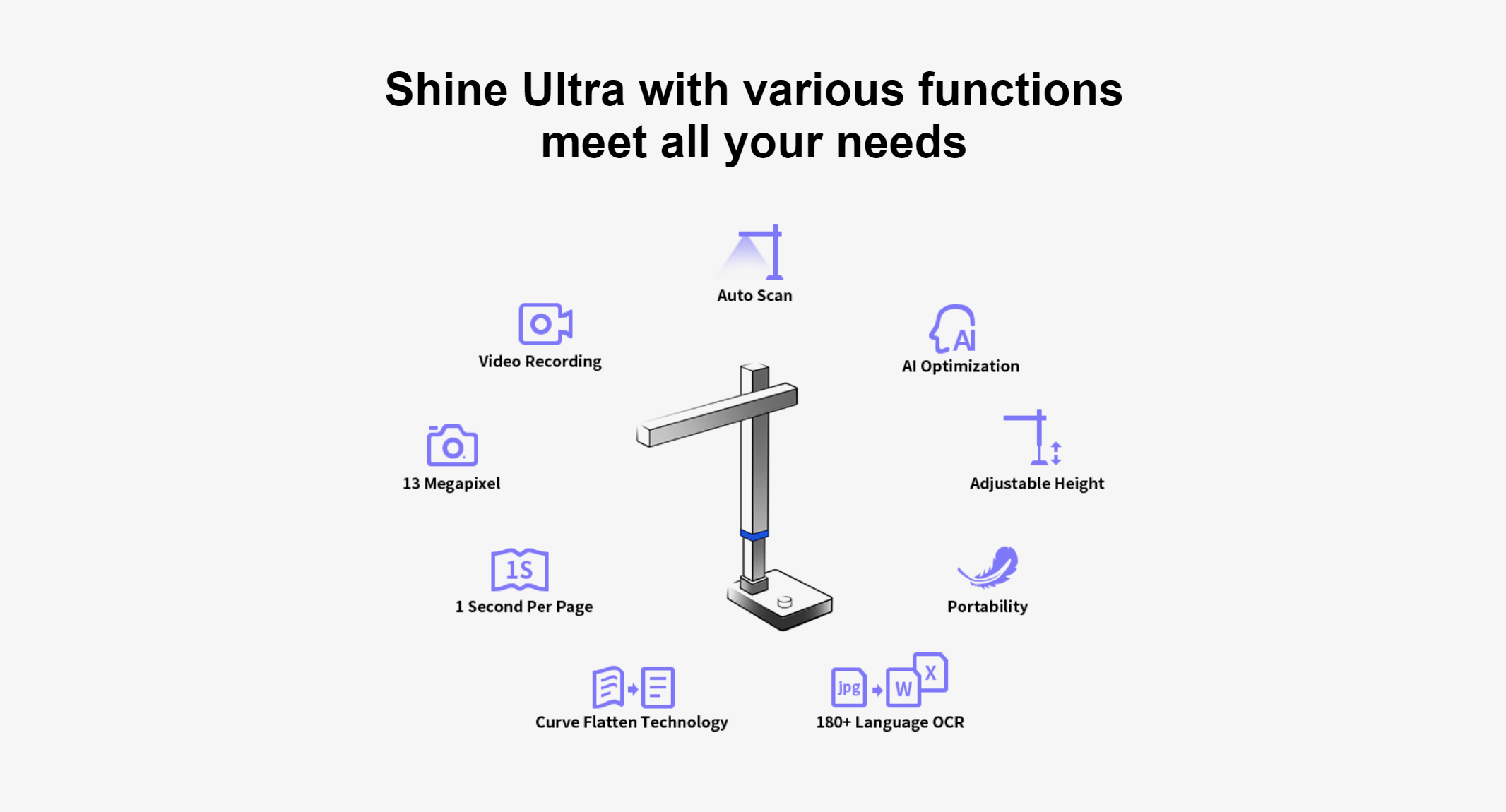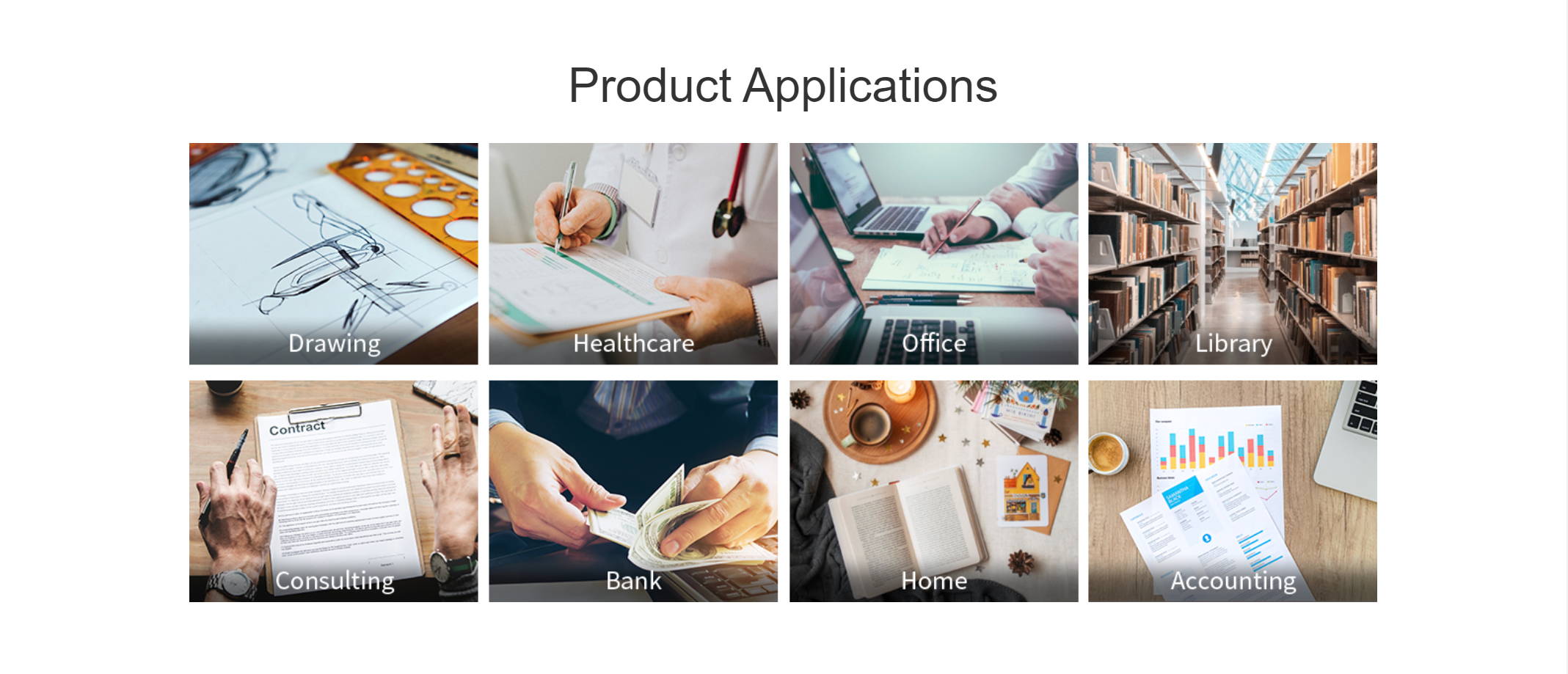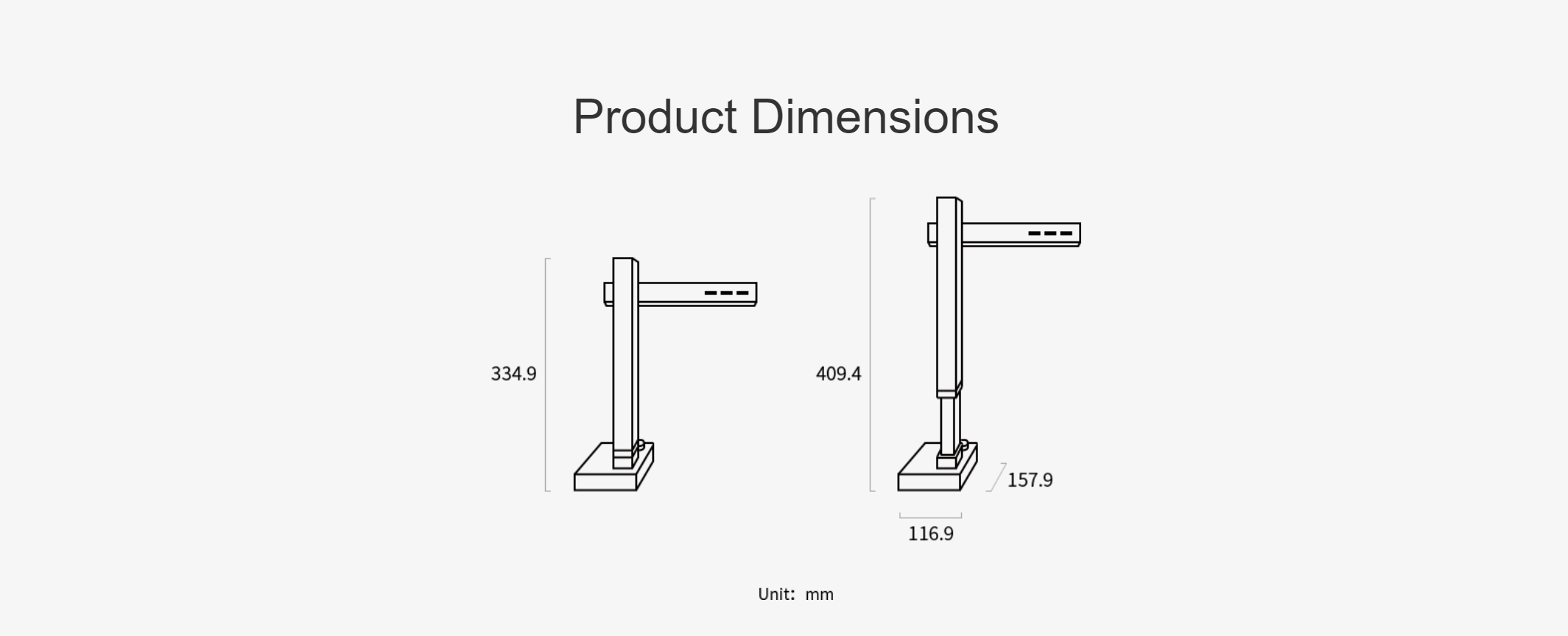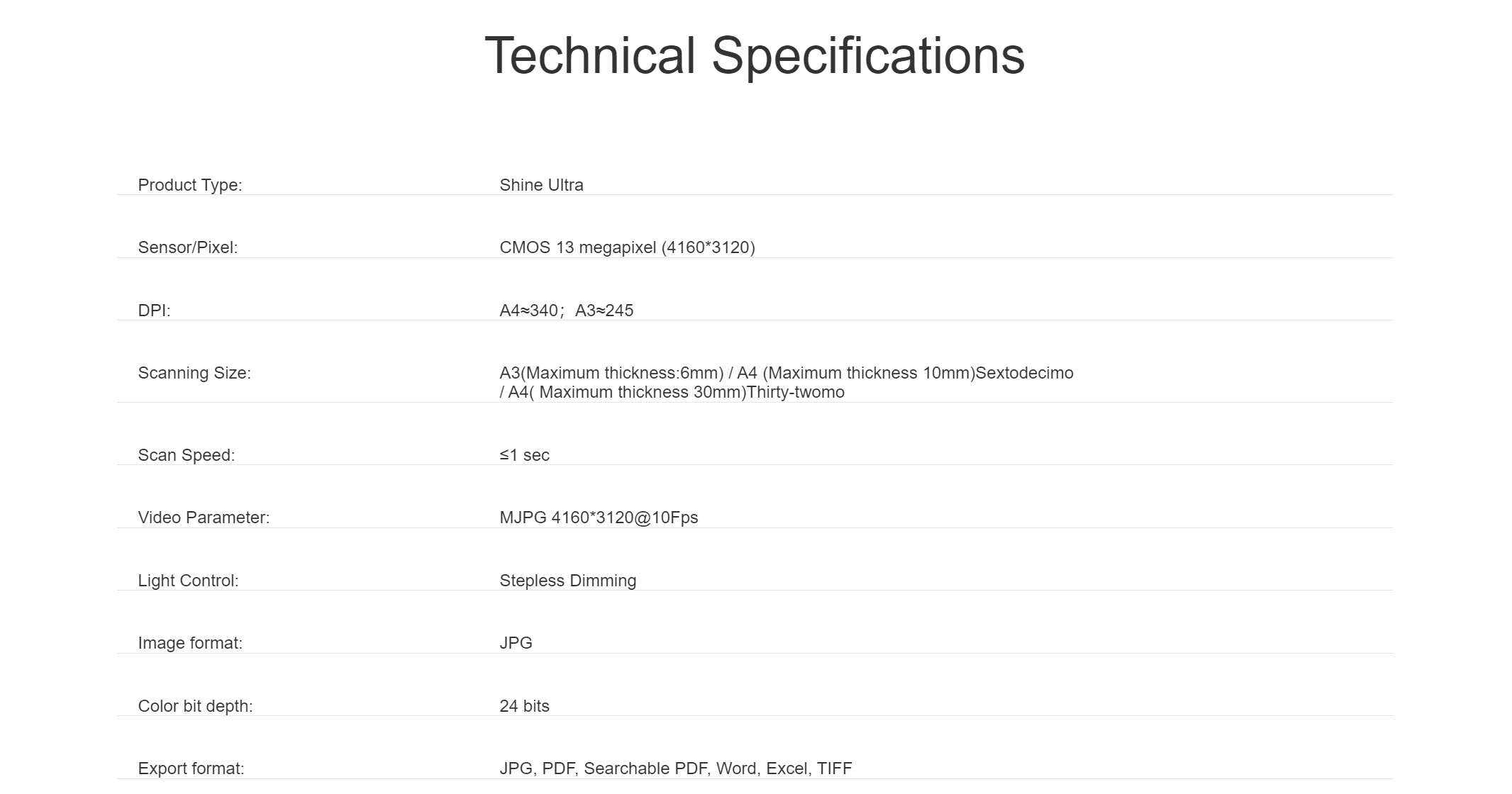 Secure Shopping Guarantee